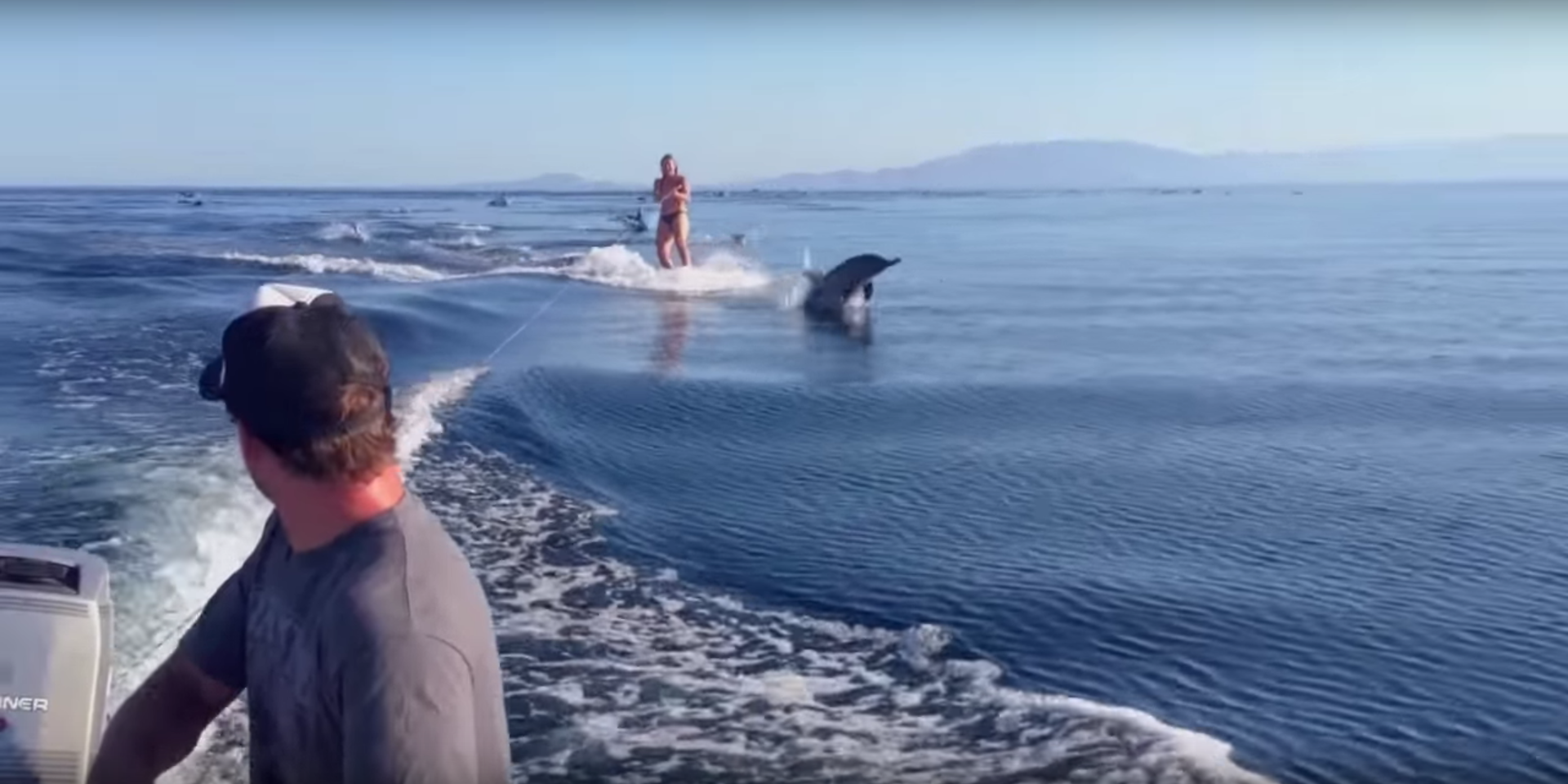 While out on the waters of the Sea of Cortez, Wyatt Miller and some friends captured the amazing moment when fun becomes something so much more.
A woman was wakeboarding when a giant family dolphins appeared from nowhere, swimming below her and breaking the surface around her.
The man driving the boat said, "We're going to make a YouTube sensation out of this." With over fourteen million views, he's certainly not wrong.
Talk about a memory for a lifetime.