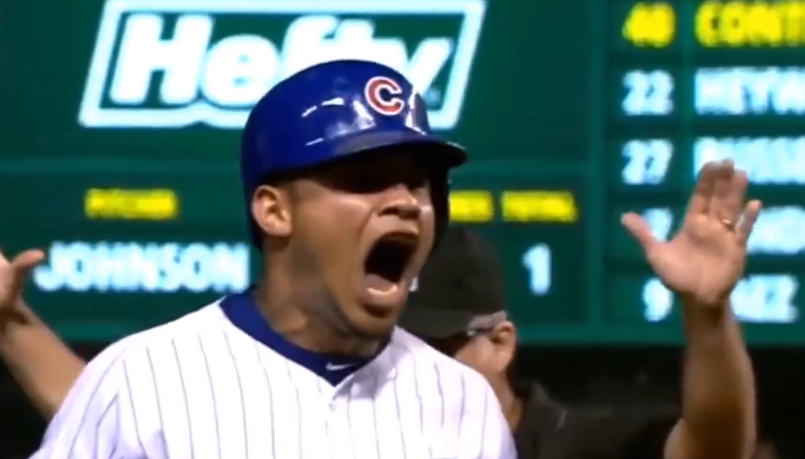 Merriam-Webster defines futility as "the quality or state of being useless." This is how many sports fans in certain cities across the country feel when it comes their teams depending on the sport.
In honor of a possible Major League Baseball (MLB) World Series match-up between the two organizations with two of the longest current championship droughts out of all of North America's four major sports, MRCTV decided to list the five major sports teams with the longest current droughts.
Out of America's four major sports (baseball, football, hockey, and baseball), the only sport that did not make the list was hockey. The Toronto Maple Leafs of the National Hockey League (NHL) have the longest active championship drought standing at 49 years.
If one of your favorite teams is on this list, don't worry. We're going to give you some decent memories by listing a few of your franchise's greatest players.
Here is the criteria for our list:
The team has to be in a CURRENT drought
Just making it to their sport's respective championship is not enough. This list only for those who have a championship winning drought.
This list takes into account the years since a championship was won, not seasons.
Teams have to be a part of one of North America's four major leagues - MLB, NHL, National Football League (NFL) & National Basketball Association (NBA)
Now it's time to get down to it and have some misery. I would say fun, but fans of these teams have had to endure more of the former and less of the latter.
5. Detroit Lions (NFL, 58 Years)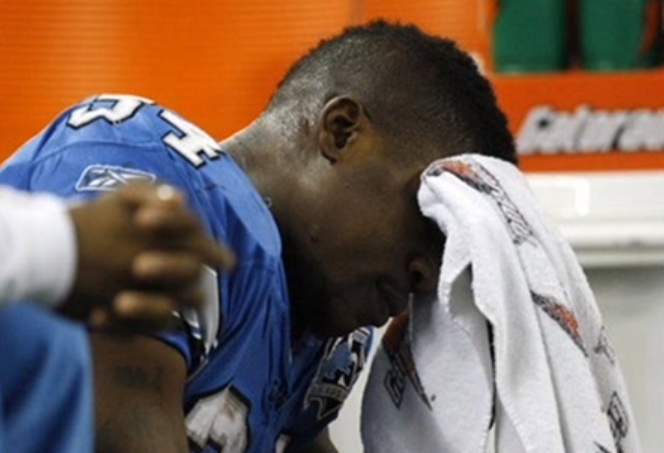 The Lions, or as some of their fans call them "The Lie-Downs," have had a rich history of superstar players. The only place the Lions are lacking is in the Super Bowl ring department. The Lions have never hoisted the Lombardi Trophy since the NFL merged with the American Football League (AFL) in 1966. The Lions won the 1957 NFL Championship (pre-merger). Years of poor draft classes under former General Manager Matt Millen set back the franchise to remain in futility for the foreseeable future. With star wide receiver Calvin Johnson retiring after last season because of wear and tear over his nine year career, the Lions offense has struggled at times this season.
Detroit Lions All-Time Greats
Barry Sanders - Running Back
Joe Schmidt - Linebacker
Doak Walker - Running Back
Dick "Night Train" Lane - Defensive Back
Calvin Johnson - Wide Receiver
Bobby Layne - Quarterback
Alex Karras - Defensive Tackle
Lem Barney - Cornerback
Jason Hanson - Kicker
Billy Sims - Running Back
Here's a video of one of the greatest players in all of Detroit history, Barry Sanders:
(Video: YouTube/JSTUPRODUCTIONS)
4. Sacramento Kings (NBA, 65 Years)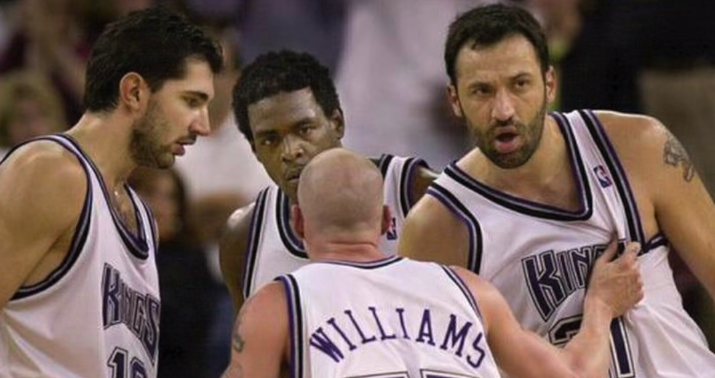 Even former Kings player Vlade Divac and Chris Webber can't believe that Sacramento has never won a championship... well, in Sacramento, anyway. The last time the Kings won an NBA championship they weren't even the Kings. The franchise was the Rochester Royals when they won the 1950-51 NBA championship. In recent years, the Kings have been absolutely horrible. The one saving grace of their organization, center DeMarcus Cousins, has been the subject of trade rumors for a while now. During the 2001-2002 season, the Kings were one game away from the NBA Finals while presenting probably the best team that the Kings have put on the court since being in Sacramento. This team is in general disarray, and that doesn't help when you're in the same division as perennial powerhouse, Golden State Warriors.
Sacramento Kings All-Time Greats
Oscar Robertson - Guard
Mitch Richmond - Shooting Guard
Nate "Tiny" Archibald - Point Guard
Jason Williams - Point Guard
Chris Webber - Power Forward
Jerry Lucas - Power Forward/Center
Vlade Divac - Center
Peja Stojakovic - Small Forward
DeMarcus Cousins - Center
Mike Bibby - Point Guard
Video of some of the greatest plays in Kings history while in Sacramento:
(Video: YouTube/NBA)
3. Cleveland Indians (MLB, 68 Years)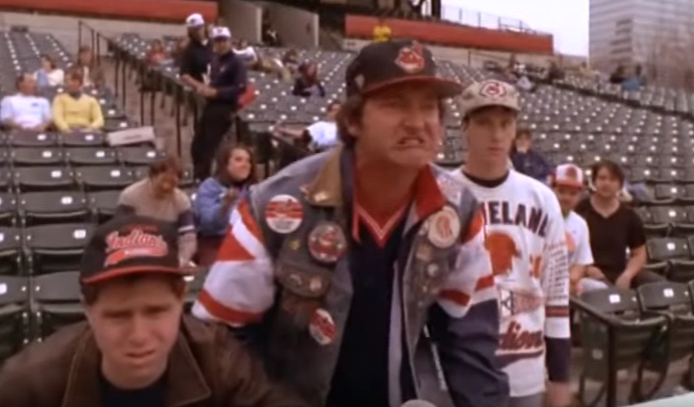 Don't fear, Indians fans! You have a chance to win it all... this year! Despite not having stud outfielder Michael Brantley pretty much all season, the Indians finished the 2016 regular season with the second best record in the American League. Hitters like shortstop Francisco Lindor, designated hitter Carlos Santana, third baseman Jose Ramirez, second baseman Jason Kipnis, first baseman Mike Napoli and outfield rookie Tyler Naquin gave Cleveland quite the formidable lineup all season long. Stellar pitching from the likes of starting pitcher Corey Kluber and relief pitcher Andrew Miller paved the way for the Indians to cruise through the American League into the World Series where they await the winner of the Los Angeles Dodgers/Chicago Cubs National League Championship Series.
This summary is filled with positives and hope considering the lengthy drought Indians fans have had to go through. The Indians last championship was in 1948.
Cleveland Indians All-Time Greats
Bob Feller - Starting Pitcher
Kenny Lofton - Center Field
Omar Vizquel - Shortstop
"Shoeless" Joe Jackson - Outfield
Larry Doby - Outfield
Albert Belle - Left Field
Napoleon Lajoie - Second Base
Sandy Alomar Jr. - Catcher
Tris Speaker - Center Field
Bob Lemon - Starting Pitcher
Highlights from the Indians historic 2016 season (so far):
(Video: YouTube/FluttershyRLC)
2. Arizona Cardinals (NFL, 69 Years)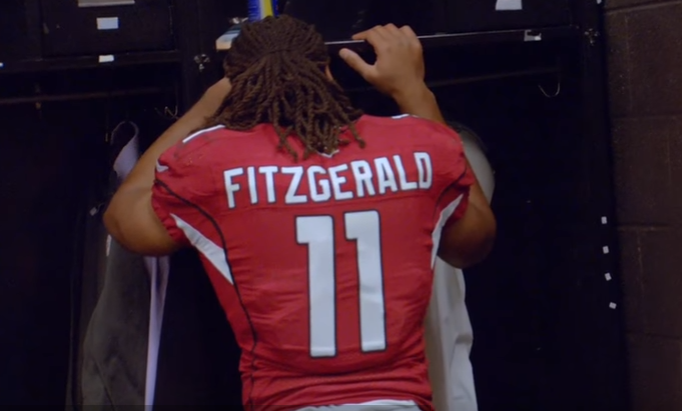 We feel for you, Larry. We really do. The Arizona Cardinals were once two "tippy-toes" away from winning a Super Bowl back in 2009 against Santonio Holmes and the Pittsburgh Steelers, but fate played a different hand that evening. The last time the Cardinals won a championship was in 1947 when they were the Chicago Cardinals. The past couple of years have give Arizona fans hope as the organization has fielded a stout defense and high-powered offense. Well, that's when starting quarterback Carson Palmer can stay healthy. Who knows? This could be your year, Cardinals fans.
Arizona Cardinals All-Time Greats
Larry Fitzgerald - Wide Receiver
Aeneas Williams - Defensive Back
Pat Tillman - Safety
Larry Centers- Fullback
Larry Wilson - Safety
Dan Dierdorf - Offensive Lineman
Anquan Boldin - Wide Receiver
Patrick Peterson - Cornerback
Darnell Dockett - Defensive Tackle
Dick "Night Train" Lane - Cornerback
There isn't much in terms of all-time highlight video for the Cardinals, so here's a "hype" video for the current season:
(Video: YouTube/Fresh Pump Ups)
1. Chicago Cubs (MLB, 108 Years)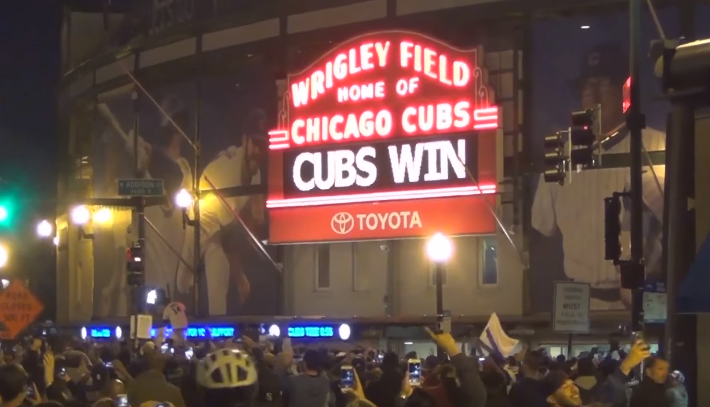 Cubs win! Those are two words that have not been said by Chicago Cubs fans since 1908 when it comes to championships. Multiple generations have come and gone, people's entire lives have been lived and many superstitions have been passed down in the 108 years since the Cubs have been able to call themselves world champions.
The fans of this team in a neighborhood on the North side of Chicago have laughed, cried, sworn, dripped sweat and bled Cubby blue while remaining faithful to a team that at times over the years has been a constant disappointment. But this year could be different. As of this writing, the Cubs are one win away from ending their National League Championship Series with the Los Angeles Dodgers and heading to their first World Series since 1945 when they lost to the Detroit Tigers.
I have to point out, especially working for an organization that points out media bias like the Media Research Center, that I am completely biased for my beloved Chicago Cubs. I have been to countless games (regular and post-season) at my favorite place on Earth, Wrigley Field. You have not lived until you've been to Wrigley and seen the ivy-covered walls in full bloom. I have lived my entire life, childhood and adulthood, with renewed hope ever year when a new season begins. Unfortunately, every year I utter the words that every diehard Cubs fan knows all too well... "wait 'Til next year."
If the Chicago Cubs do win it all this year, expect a lot of children to be born about nine months from now with names like Wrigley, Clark and Addison. This one is for all those Cubs greats and legends that cannot be here to revel in the week long party that will almost certainly occur if the Cubs win the World Series. This one is for Harry Caray, Ernie Banks, Jack Brickhouse, Steve Goodman and of course, Ron Santo. Go, Cubs, Go!
Chicago Cubs All-Time Greats
"Mr. Cub" Ernie Banks - Shortstop/First Base
Ryne "Ryno" Sandberg - Second Base
Greg "Mad Dog" Maddux - Starting Pitcher
"Sweet Swinging" Billy Williams - Outfield
Ron "Ronnie" Santo - Third Base
"The Hawk" Andre Dawson - Right Field
"Kid K" Kerry Wood - Pitcher
Ferguson "Fergie" Jenkins - Starting Pitcher
Hack Wilson - Outfield
Mark Grace aka "Gracie" - First Base
Here is a video that encompasses the heartache and continual hope that encapsulates what it is to love the Cubs:
(Video: YouTube/Tozer the Mediocre)
Additional Sources: http://www.baseball-reference.com/
http://www.basketball-reference.com/
http://www.pro-football-reference.com/