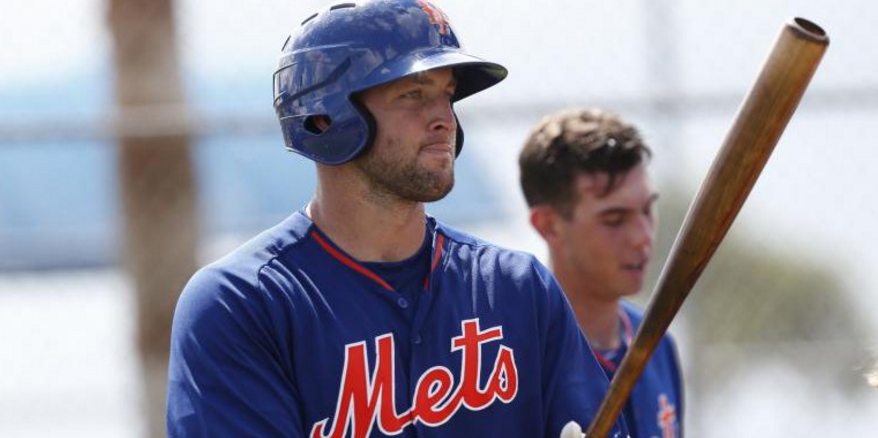 (Image via Twitter)
Former football star turned MLB hopeful Tim Tebow started his professional baseball career with a bang on Wednesday. 
In his first game as a professional baseball player, on the first pitch he saw, the former Denver Broncos quarterback hit a home run.
Lefty Tim Tebow sent the ball over the left-field wall at the Instructional League opener between the New York Mets and the St. Louis Cardinals in Port St. Lucie, Fla.
He signed a minor-league contract with the Mets in September and hopes to make it in the Majors one day as an outfielder.
Check out his home run below. 
MRCTV Reader,
The liberal media are terrified of the truth, especially when it leads to uncomfortable questions about their own leftist worldview.
MRCTV is the multimedia division of MRC featuring original content and aggregated videos of the news, people, and events conservatives care about.
MRCTV relies on the support of our loyal readers (and video viewers) to keep providing the news and commentary that matter to the American people, not just stories that prop up the liberal agenda.
Make a donation today. Just $15 a month would make a tremendous impact and enable us to keeping shining the light where the liberal media are afraid to tread.
— The MRCTV Team
DONATE
Connect
Sign up for our MRCTV newsletter to receive the latest news.
Sponsored Links