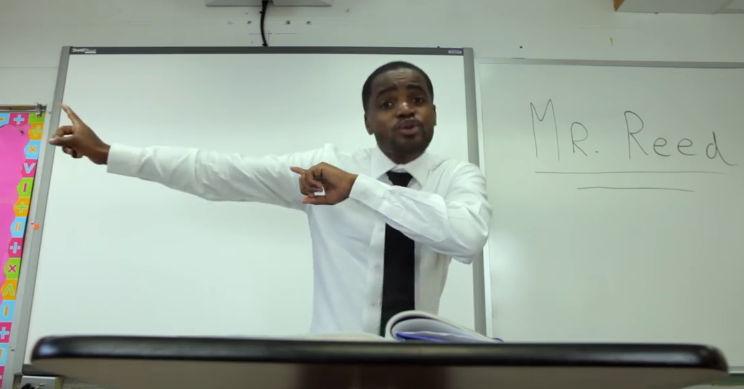 (Image: Screenshot/YouTube)
Tired of all the "back to school" messages you've probably been inundated with in the last week or two? Well this story coming out of north suburban Chicago will be sure to put a smile on your face.
A teacher at Jane Stenson Elementary School in Skokie, Ill., is entering his first year teaching, and he wanted to figure out a way to connect with his prospective students.
Wanting to do something fun in order to get his students excited about the upcoming school year, he decided to make a little video -- and it's going viral!
Reed went out and made a rap video with local talent, because he felt that the video would connect more "instead of sending out the boring, old, 'Welcome Back' newsletter."
I'll admit, I may be a little biased, because Jane Stenson Elementary School is where yours truly spent some of his formative years. Good luck to you in your first year teaching, Mr. Reed! And go Lions!
To view the video, watch below:
H/T: ABC 7 - Chicago
Sponsored Links