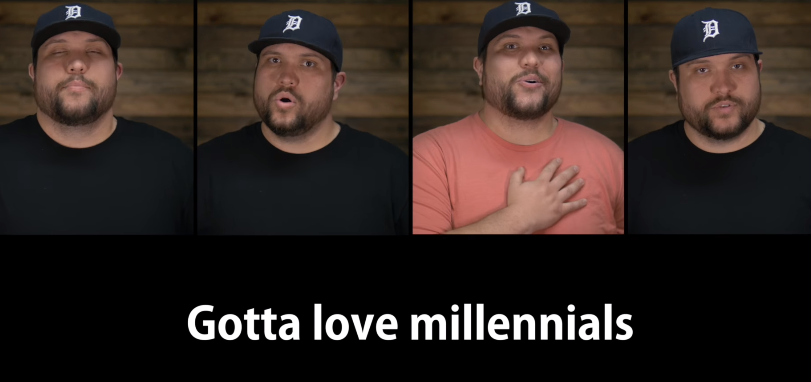 A couple weeks back, YouTuber Micha Tyler posted a video mocking the millennial generation and their feelings of entitlement.
Tyler filmed himself singing, scatting and harmonizing separately, and then put the videos side-by-side in order to make it sound like an acapella quartet.
Not only will the now-viral video have you nodding your head in agreement, but the light humor in the piece will have you smiling and laughing as well.
The video tells the tale of a misguided generation that has experienced the technology boom, lived with everyone calling them a "winner" and feels entitled to anything they want.
According to multiple sites, the millennial generation is anyone born between 1982 and 2004. (And if millennials want to call me a hater, I simply had the misfortune of being born at the beginning of a generation I don't understand.)
Tyler keeps it light-hearted, and the song itself is actually pretty good. Check it out below: