A gender reveal party in Arizona went horribly wrong when a stunt meant to reveal the color blue or pink led to a wildfire.
The U.S. Forest Service on Tuesday released video of the incident, which occurred back in April, showing an explosion when a man fired a rifle at a target marked with "boy" or "girl" he constructed himself for his wife's gender reveal party.
The target, which contained Tannerite, "a legal compound that has been linked to wildfires in several other Western states," was set up "in tall dry grass on state land in the Santa Rita Mountains' foothills," the Arizona Daily Star reports. The grass immediately caught on fire when the target was hit.
The fire quickly spread and burned about 47,000 acres of federal and state land. It also caused $8.2 million in damages and firefighters costs.
The man responsible, Tuscon sector Border Patrol agent Dennis Dickey, reported the fire immediately to law enforcement and fully cooperated with federal and local authorities in their investigation. He was off-duty at the time.
According to the Associated Press, "The U.S. Customs and Border Protection said Tuesday that Dickey still is employed with the agency's Tucson sector."
As to his sentence, "Dickey pleaded guilty Sept. 27 in federal court to a misdemeanor charge of causing a fire without a permit," writes The Arizona Daily Star. "Dickey was held responsible for $8.2 million in restitution, but under his plea deal he agreed to pay $100,000 when he was sentenced Oct. 9 and another $120,000 in monthly installments of $500 for the next 20 years."
Agent Dickey said that he felt "absolutely horrible about it" and that "it was probably one of the worst days" of his life.
If you're curious, the color was blue. It's a boy!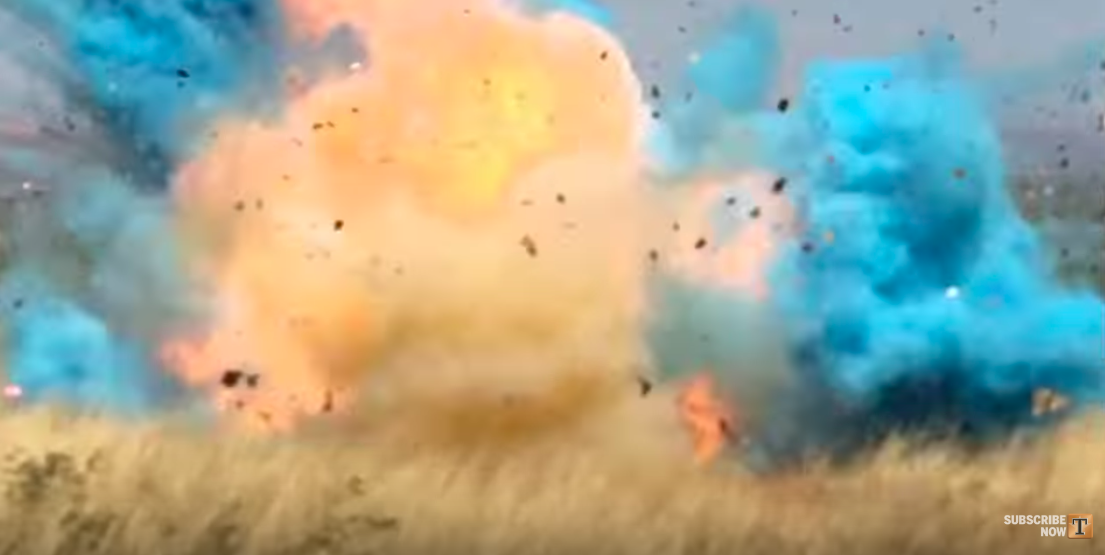 MRCTV Reader,
The liberal media are terrified of the truth, especially when it leads to uncomfortable questions about their own leftist worldview.
MRCTV is the multimedia division of MRC featuring original content and aggregated videos of the news, people, and events conservatives care about.
MRCTV relies on the support of our loyal readers (and video viewers) to keep providing the news and commentary that matter to the American people, not just stories that prop up the liberal agenda.
Make a donation today. Just $15 a month would make a tremendous impact and enable us to keeping shining the light where the liberal media are afraid to tread.
— The MRCTV Team
DONATE
Connect
Sign up for our MRCTV newsletter to receive the latest news.
Sponsored Links