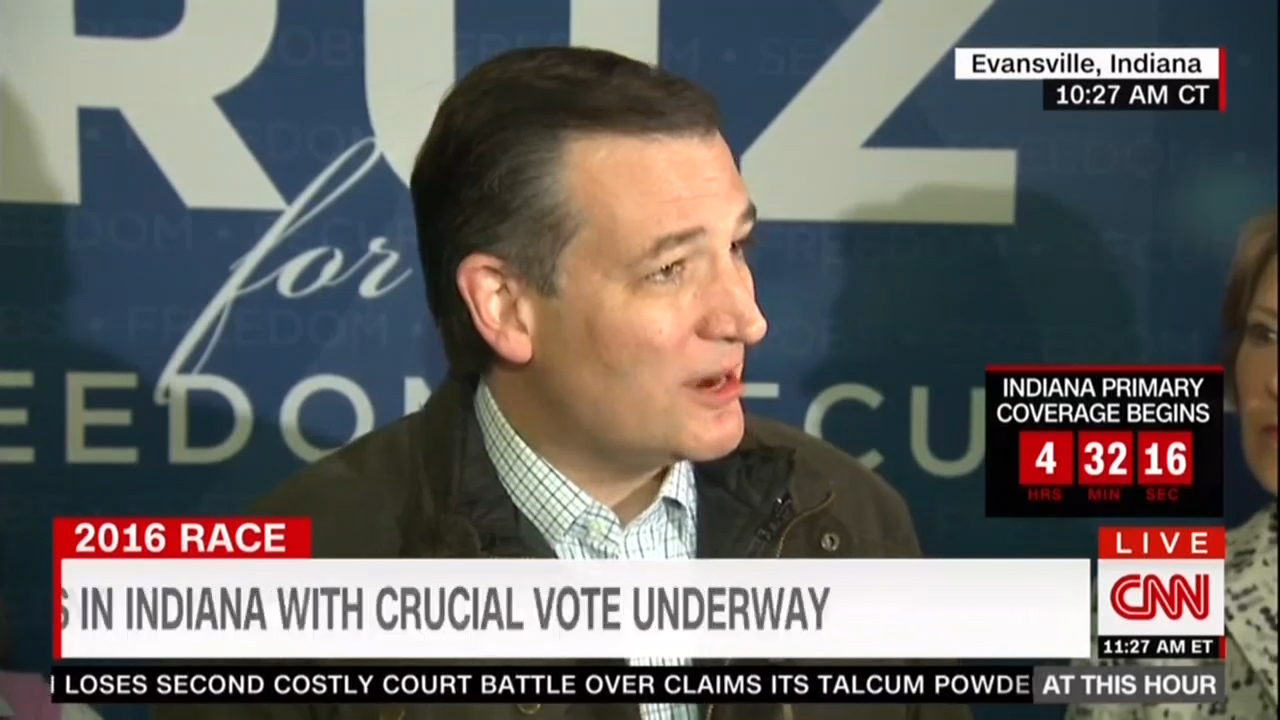 Presidential candidate Ted Cruz made a stop in Evansville, Ind., where a reporter asked him to comment on fellow candidate Donald Trump's insinuation that Cruz's father played a part in the assassination of former President John F. Kennedy.
Cruz called Trump's remarks "kooky" and unreasonable.
"This morning Donald Trump went on national television and attacked my father. Donald Trump alleges that my dad was involved in assassinating JFK," Cruz said. "Now, let's be clear, this is nuts. This is not a reasonable position. This is just kooky."
He even poked fun at Trump by jokingly admitting to the accusation -- and more.
"While I'm at it, I guess I should admit my dad killed JFK, he's secretly Elvis and Jimmy Hoffa is buried in his backyard," Cruz joked.
Cruz then went on the attack against the National Enquirer, Trump's source for the alleged Cruz/Kennedy link, calling the publication "tabloid trash."
"It's run by his good friend David Pecker, the CEO, who has endorsed Donald Trump," Cruz said. "And so the National Enquirer has become his hit piece that he uses to smear anybody and everybody."
You may remember that the National Enquirer also published articles back in March about Cruz allegedly having affairs with five different mistresses.
Watch a clip of Cruz's remarks in the video below:
MRCTV Reader,
The liberal media are terrified of the truth, especially when it leads to uncomfortable questions about their own leftist worldview.
MRCTV is the multimedia division of MRC featuring original content and aggregated videos of the news, people, and events conservatives care about.
MRCTV relies on the support of our loyal readers (and video viewers) to keep providing the news and commentary that matter to the American people, not just stories that prop up the liberal agenda.
Make a donation today. Just $15 a month would make a tremendous impact and enable us to keeping shining the light where the liberal media are afraid to tread.
— The MRCTV Team
DONATE
Connect
Sign up for our MRCTV newsletter to receive the latest news.
Sponsored Links