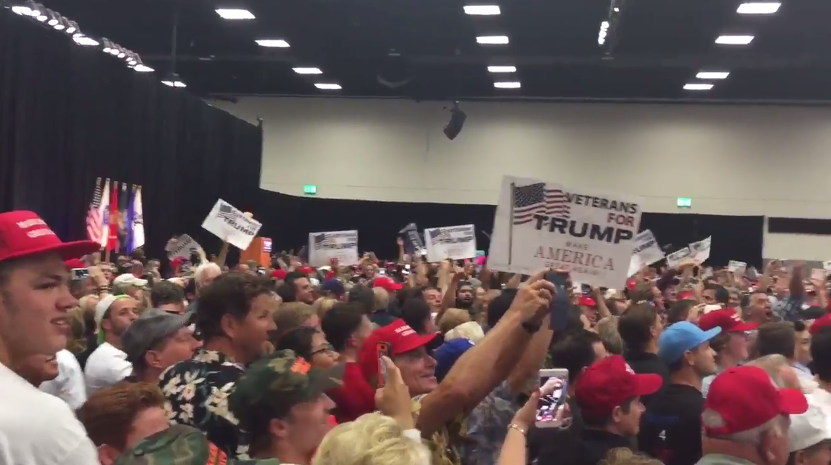 Donald Trump said during a campaign rally in San Diego on Friday that he loves his protesters because it forces the media to turn their cameras toward the crowds of his supporters. 
He pointed toward the media section to the left of the stage, prompting the rally attendees to boo loudly, gesture with their thumbs down, and take pictures of members of the press.
"Why don't you take those cameras and spin them around a little bit and show them?" said Trump. "Spin them around! They don't want to do that folks."
"That's why I love my protesters, because the only time and the only way they show how big our crowds are – the only time is when there's a protest," he said to cheers from the audience.
Former Alaska Gov. Sarah Palin made a surprise appearance on Friday to show her support for the Republican presidential nominee.
During her remarks, she bashed the media for their bias against Trump during the 2016 election cycle.