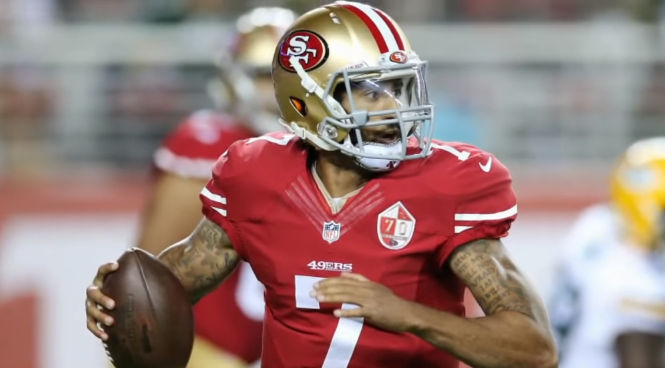 (Image: Screenshot/YouTube)
This week, at the indoctrination center known as the University of Maryland, Campus Reform interviewed students to find out what they thought about San Francisco 49ers $11.9 million backup quarterback Colin Kaepernick's decision to sit during the National Anthem.
After the Niners preseason loss against the visiting Green Bay Packers, Kaepernick said that he was "not going to stand up to show pride in a flag for a country that oppresses Black people."
The response has been mixed depending on who you ask, so Campus Reform decided to take the question of whether Kaepernick was right or wrong to college kids.
Their response really shouldn't shock anyone.
For the video of the interviews, watch below: