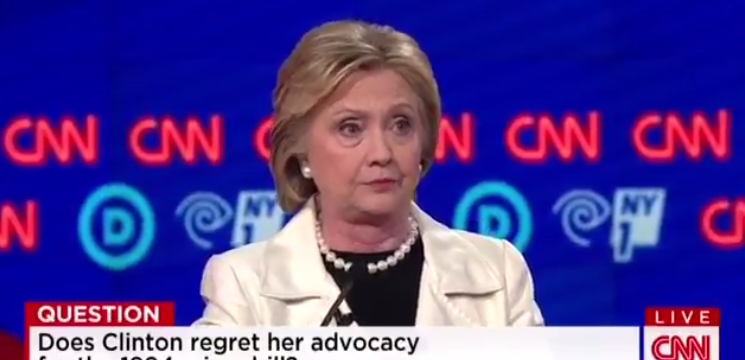 (Image via Screenshot)
Hillary Clinton said during the CNN Democratic presidential debate on Thursday that she wants "white people to recognize" that systemic racism exists in America. 
On the subject of high incarceration of blacks in the U.S. criminal justice system, Clinton said, "I want people – especially, I want white people to recognize that there is systemic racism."
"It's also in employment, in housing – but it is also in the criminal justice system as well," said the former secretary of state.
Her remarks came as she defended herself for supporting a 1994 crime bill that imposed tougher prison sentences and allocated money to build new prisons.
Check out her comments in the video clip below.