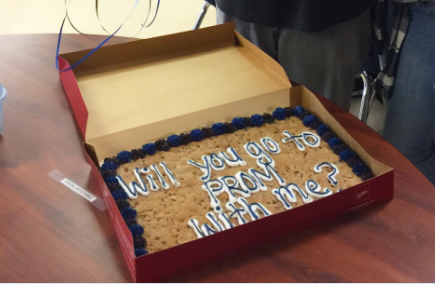 (Image: Park Vista High School)
In a heartwarming story coming out of Lake Worth, Fla., a cheerleader at Park Vista High School recently asked a boy with autism to the prom.
Senior Mikal Bartosik, 18, surprised Jonathon, whose last name was unavailable, with a Mrs. Fields' cookie cake that read, "Will you go to prom with me?"
In reponse, Jonathon jumped up and ran around the classroom in delight.
Jokingly, Bartosik asked, "So does that mean yes?"
Park Vista's speech pathologist and cheerleading coach, Jeanne Ladner, said the event made her shed tears of joy.
"This is something like you see in the movies," said Ladner.
Check out the video below: