Last Sunday, Hillary Clinton announced her candidacy for the presidency of the United States.  She also revealed her new campaign logo.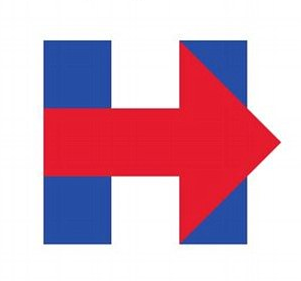 The logo is unique to say the least and was met with a great deal of mockery and derision from all corners of the World Wide Web.
Many Americans still haven't had a chance to see the logo yet, so I went down to the National Mall and asked Americans what the logo reminded them of and whether they thought it would make a good symbol for Hillary's fledgling campaign.