Liberal attorney Lisa Bloom, who allegedly defends victims of "abuse" as a profession, tweeted over the weekend that while she believes Tara Reade, the woman who has accused Democratic presidential candidate Joe Biden of sexual assault, she "will still support Joe" because he's running against President Donald Trump, telling Reade, "I'm sorry."
"I still have to fight Trump, so I will still support Joe. But I believe you. And I'm sorry," Bloom wrote, describing Biden as "handsy."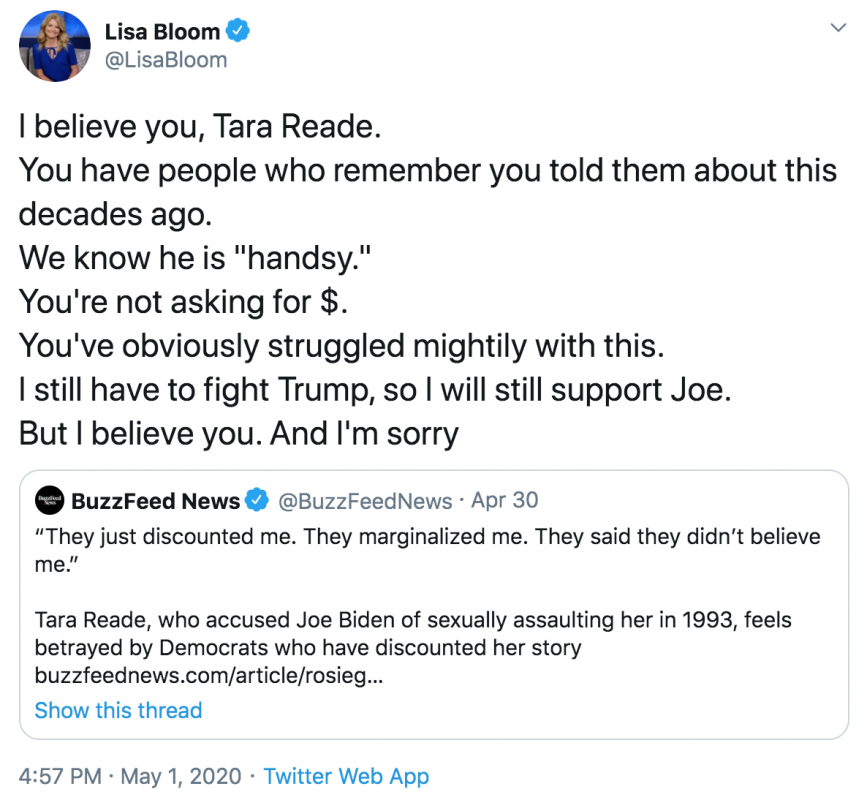 Bloom, who has appeared as a legal analyst on a slew of news programs and whose mother is high-profile attorney Gloria Allred, famously represented several women who accused former Fox News host Bill O'Reilly of sexual harassment. Bloom also offered to represent several women who accused Donald Trump of sexual misconduct.
Of course, claiming to fight for victims of abuse didn't stop Bloom from also advising now-imprisoned producer Harvey Weinstein when he was accused of sexual assault. Nor, apparently, will it stop her from voting for Biden, a man she admittedly believes shoved a woman against a wall and forcibly penetrated her with his fingers.