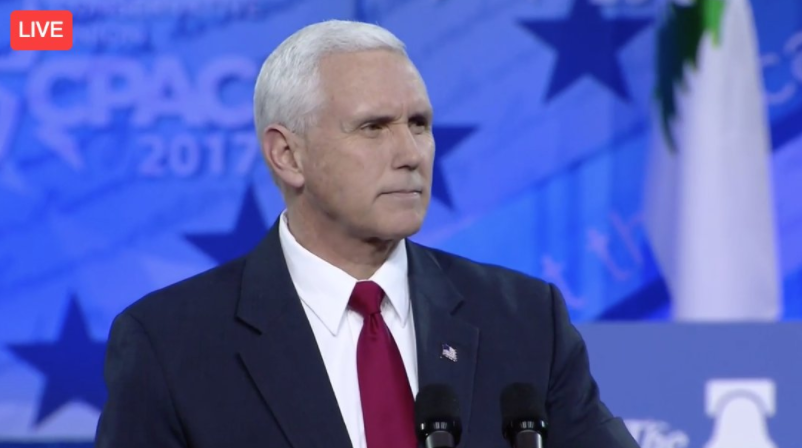 (Image via Twitter)
Vice President Mike Pence during his remarks at the Conservative Political Action Conference (CPAC) Thursday night praised President Trump's cabinet picks as the best of the best.
"This is the A-team," said Pence, naming off members of Trump's new administration such as Attorney General Jeff Sessions, Secretary of Housing and Urban Development Dr. Ben Carson, and Secretary of Defense James Mattis.
"I could go on and name every single one of them, and I'm proud to stand with you folks," he said.
"I say with great confidence," Pence continued, "President Trump has assembled the strongest conservative cabinet in my lifetime, bar none."
Pence, who led Trump's transition efforts, said that with the team he has in Washington, conservatives have been given a "once in a lifetime" opportunity to "prove again that our answers are the right answers for America."
"This is our time," he said.
Check out the rest of his remarks below.
Thank you for supporting MRCTV! As a tax-deductible, charitable organization, we rely on the support of our readers to keep us running! Keep MRCTV going with your gift here!