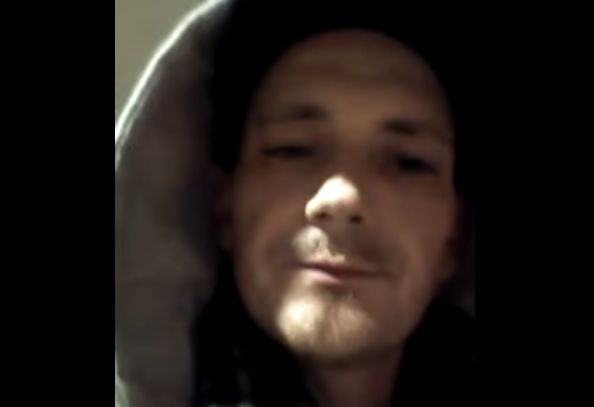 (Image: Screenshot/YouTube)
No matter who is in charge of the Department of Veterans Affairs (VA) they just always seem to find a way to get themselves in the news for negative reasons.
The latest atrocity with the VA involves U.S. Army veteran Sgt. John Toombs.
A friend of Toombs posted a video to YouTube on Nov. 24, in which Toombs explaining that he had been discharged on Nov. 22 from the VA hospital in Murfreesboro, Tenn. for "trivial reasons" after seeking treatment for Post-Traumatic Stress Disorder (PTSD) and severe depression.
Just hours after recording the video, Toombs committed suicide by hanging himself in an abandoned building on VA grounds.
Toombs said in the video:
Earlier today I was discharged for trivial reasons. They knew the extent of my problems. When I asked for help, they opened up a Pandora's box inside of me and kicked me out the door.
Toombs' father, David, claimed that his son had been discharged for confronting a doctor at the VA hospital.
The Health System Director, Jennifer Vedral-Baron, released a statement regarding the situation:
A tragic incident occurred at the VA Tennessee Valley Healthcare System (TVHS) Alvin C. York campus in Murfreesboro, TN. At approximately 6:40 a.m., Wednesday, November 23, 2016, personnel arriving for work discovered Mr. John Toombs, an Army Veteran, deceased in an apparent suicide.

This is a heart wrenching tragedy for everyone involved. Out of respect for the Veteran and his family, we are unable to speak further about the specifics of his care and benefits in accordance with his privacy rights under HIPAA. Management and staff of TVHS offer our sincere condolences, and our thoughts and prayers are with Mr. Toombs' family and friends.

Suicide is a tragic outcome and even one suicide is one too many. VA is committed to ensuring the safety of our Veterans, especially when they are in crisis. Veterans, Servicemembers, and their loved ones in crisis can call the Veterans Crisis Line at 1-800-273-8255 and press 1, send a text message to 838255, or chat online at VeteransCrisisLine.net to receive free, confidential support 24 hours a day, 7 days a week, 365 days a year, even if they are not registered with VA or enrolled in VA health care.
If the VA truly is "committed to ensuring the safety of our veterans," then the question here is, why didn't they ensure the safety of someone who came to them for help? It's not a question that's readily answered in Toombs' video or the VA's statement, but it's definitely one worth asking. 
"There's got to be some kind of reform, and this is the time to start," Toombs' father said. "That's why he made the video – he wanted to say that."
We can only hope that the VA continues to correct its many well-documented failings and better strives to help all those who have sacrificed to serve our country. 
Rest in Peace, Sgt. Toombs.
For the video of Toombs' last public words, watch below: