On Wednesday morning, National Park Service authorities found a statue of Thomas J. "Stonewall" Jackson vandalized on the same Manassas battlefield where the Confederate Civil War general earned his name in 1861.
The perpetrator poured white paint over three sides of the base of the statue and spray painted the word "Dead!!!" over the paint in gold lettering.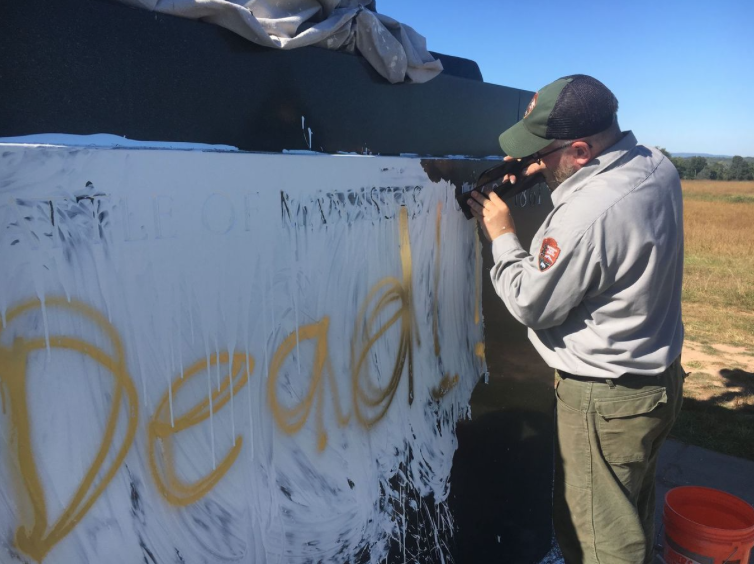 The vandals appear to have acted overnight, a day after protestors were kicked out of a Prince William County Board of Supervisors meeting. Protestors had yelled "Shame!" in response to the board's refusal to support a resolution to change the name of Jefferson Davis Highway, a volunteer fire station and two schools named after Stonewall Jackson.
According the NPS website, the statue's unveiling ceremony in 1940 tied the monument to the events surrounding World War II. The monument's website entry states, "Mounted atop an eight-foot base of black granite etched with Brig. Gen. Barnard Bee's immortal phrase, 'There Stands Jackson Like a Stone Wall,' the stalwart Jackson in the saddle projected the same strength and determination that Americans needed in the current perilous affairs."
The NPS stated that they are still assessing the best way to remove the paint from the statue.