(Image: Screenshot/Facebook/Dinwiddie Sheriff's Office)
The official motto of the United States made a return last week.
The Dinwiddie Sheriff's Office in Virginia has emblazoned the well-known American phrase "In God We Trust" on the rear bumper of their patrol cars, just above the license plates.
With all of the anti-religion haters out there, it's refreshing to see any organization stand up to people that complain about anything just to complain.
The sheriff's office gave credit for the decals to the owner of Richmond-based Graceful Touch Creations, Tina Hazelwood.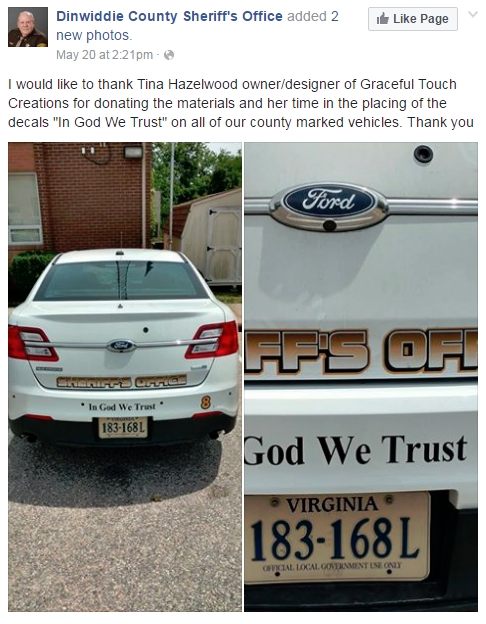 Even if you're not a person of strong faith, the decals should bring a sense of pride to anyone that values American traditions. 
H/T: NBC12/Richmond