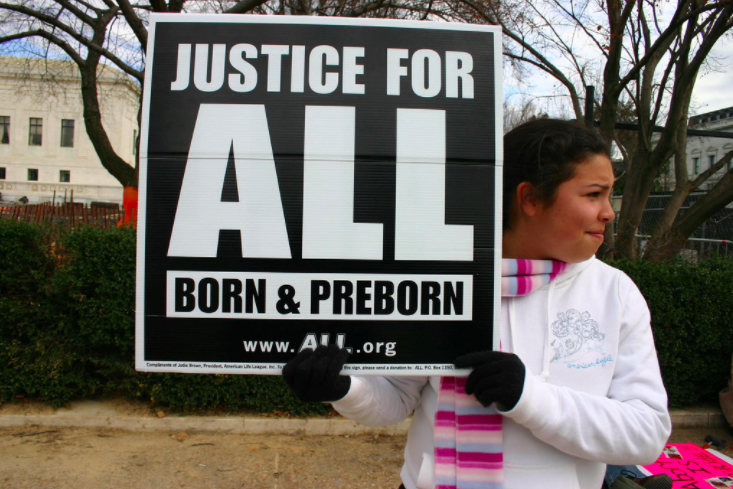 Image via Flickr - Elvert Barnes
Utah state lawmakers are pursuing legislation to ban abortion when "the sole reason" for the procedure is Down Syndrome. 
Republican Rep. Karianne Lisonbee  announced Monday that she and Republican Sen. Curtis Bramble were working on a bill that would make it illegal for a medical provider to perform an abortion when he or she knows that the patient is seeking one because her baby was diagnosed with the chromosomal condition.
Doing so would qualify as a class A misdemeanor, according to their legislation, the most serious misdemeanor punishable by a jail term of up to one year.
When asked whether Lisonbee had concerns about how to enforce the law, she replied, "I think there are ways around every law."
"People break laws all the time," she told the Deseret News. "That's why we have a criminal justice system."
She nor Bramble provided further specifics about the bill. 
Utah is not the first state to pursue outlawing abortions after it is discovered through prenatal testing that a child would be born with Down Syndrome.
Ohio passed a bill into law banning abortions based on a Down Syndrome diagnosis, signed into law by Republican Gov. John Kasich on Dec. 22, 2017. The law takes effect March 22, 2018.
"Physicians would face a fourth-degree felony, punishable by up to 18 months in prison and a $5,000 fine," USA Today reported. "They also could lose their license to practice medicine and face lawsuits if a woman is injured or dies because of the prohibited abortion."
The Utah lawmakers' announcement comes just three days after the March for Life in Washington, D.C.
President Trump on Friday became the first sitting president to address the pro-life event.
Thank you for supporting MRCTV! As a tax-deductible, charitable organization, we rely on the support of our readers to keep us running! Keep MRCTV going with your gift here!