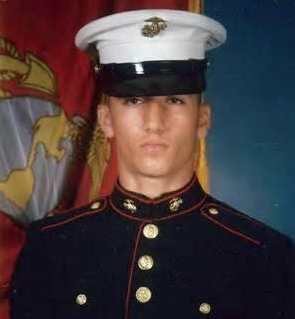 Amir Hekmati, an American of Iranian descent from Flint, Mich., wrote a letter to President Obama from his prison cell in Iran pleading for his release.
Detained in Evin Prison, north of Tehran, for more than three years, Hekmati dictated the open letter to his family to bring his plight to the President's attention.
The former United States Marine was accused of espionage as an alleged CIA spy and sentenced to death, according to MLive. The initial charges were overturned, but the veteran was later sentenced to 10 years in prison without a trial for collaborating with the U.S. government regarding his past military service.
"Regardless of the fact that Amir was born and raised in America, the Iranian government considers him a citizen of Iran and he is being imprisoned for serving in The United States Military," his family said. 
Released by Hekmati's family Dec. 16, the letter reads,
"Every day, I wake hoping that there is news of my release. Every night, I go to sleep disappointed to mark another day that I am still behind these prison walls, away from my family, friends and meaningful human contact. Away from my father who is gravely ill. There is no end in sight.

"Despite all that I have been through, I hold on to my innocence and the knowledge that I was wrongly imprisoned. I plead my case to all who will listen. But, unfortunately, my pleas fall on deaf ears. As hope fades, I remain alone and weakened.

"With no answer in sight, I am deeply concerned that my future has become tied to the nuclear negotiations with Iran, with which I have no connection, influence or leverage. I can draw no other conclusion, as each opportunity for a legal or humanitarian remedy is ignored, delayed or denied."
Hekmati went on to issue a direct plea to the President:
"I ask that you not forget me, Mr. President."
"I know that the climate between the United States and Iran is delicate," he adds. "But I should not fall victim to it."
Iran has given no indication that it intends to release the man and the White House has yet to act upon Hekmati's letter nor that of American defense and security officials requesting "immediate action," issued back in Jan. 2014.
For Mr. Hekmati's full letter, click here.