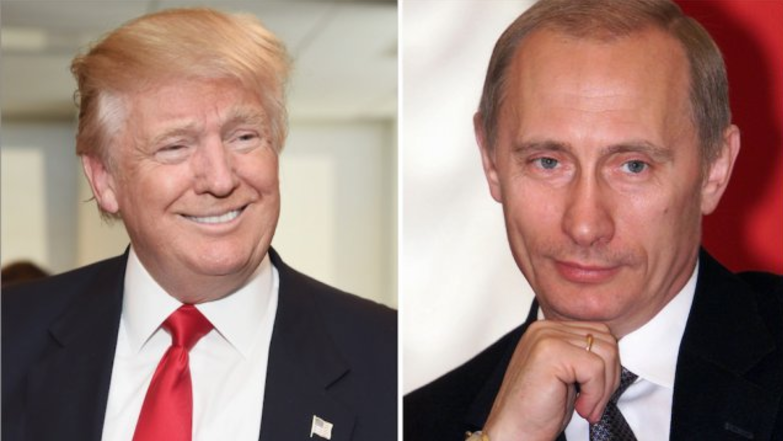 (Image via Twitter)
President-elect Donald Trump praised Russian President Vladimir Putin on Friday for delaying any action against the U.S.  in response to a series of retaliatory measures announced by the Obama administration this week.
"Great move on delay (by V. Putin)," wrote Trump on Twitter. "I always knew he was very smart!"
Putin issued a statement Friday morning, condemning the retaliatory measures announced by President Obama as "irresponsible" and "provocative."
He said that Russia would not "respond in kind" by expelling U.S. diplomats, despite the 35 Russian diplomats labeled "persona non grata" by the Obama administration.
Putin added that the Kremlin will not carry out any retaliatory measures at this time, as he looks forward to cultivating Russian-U.S. relations with the incoming Trump administration. 
"Although we have the right to retaliate, we will not resort to irresponsible 'kitchen' diplomacy but will plan our further steps to restore Russian-US relations based on the policies of the Trump Administration," he said.