In October, a 17-year-old boy committed the 'crime' of apostasy and was crucified in Raqqa, the capital of the Islamic State. Around his neck hung a sign that said he'd been paid 500 Turkish lira for photographs of the Islamic State's military base. His bloodied body hung in a public square for three days. ISIS and the resistance movement circulated images of the gruesome scene online. 
"Children have been murdered, tortured and subjected to sexual violence by all parties to the [Syrian] conflict," writes Valerie Amos the UN's Undersecretary-General for Humanitarian Affairs.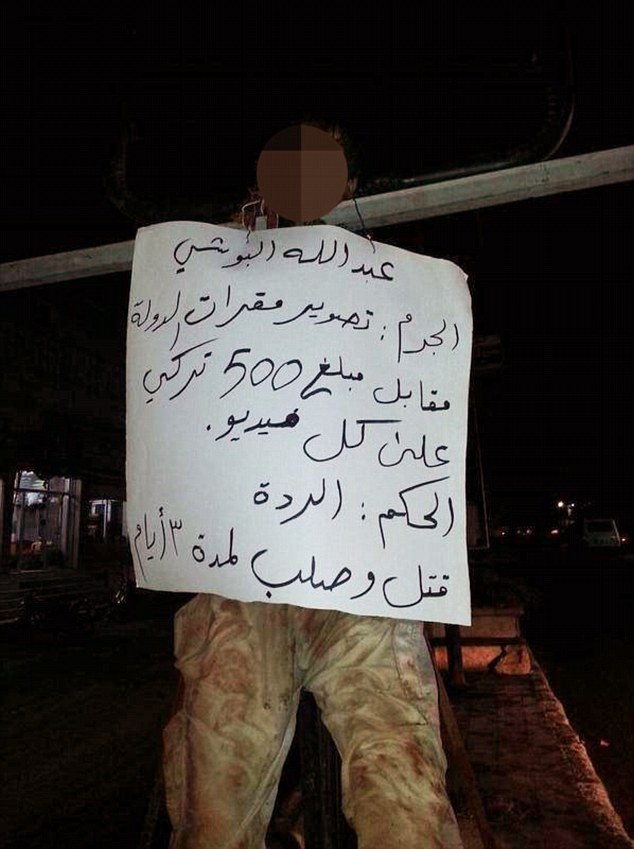 The sign says this 17-year-old boy is an apostate who sold pictures of the ISIS military camp for 500 Turkish lira
"Reports of children killed or publicly executed, crucified, beheaded and stoned to death, particularly by ISIL, have increased in recent months…. We have also seen a trend of children receiving military training and weapons. Being used in combat roles, younger and younger. Reports have been received of 350 children, some as young as five years old, being trained for combat in a military camp in Ar-Raqqa," says the report to the UN.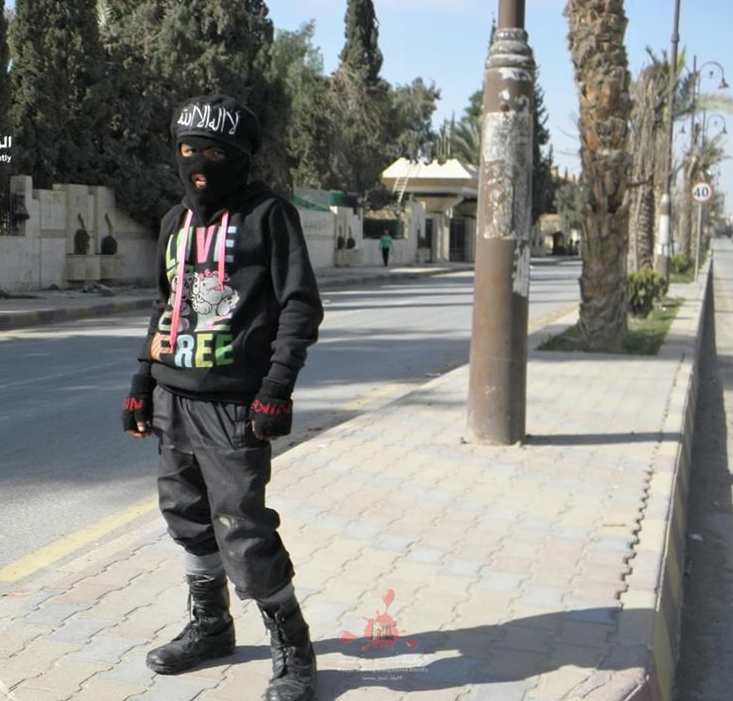 13 Year-Old ISIS Supporter in Raqqa. His shirt says 'Live Free' with no hint of irony 
"Reports of sexual and gender based violence have increased since July, particularly but not exclusively, perpetrated by ISIL," said Amos' report to the UN Security Council.
From the UN Security Council Briefing on Syria:
"Recently, Kurdish refugees from Kobani reported the capture of young girls by ISIL for sexual purposes.

Girls as young as twelve.

Reports of early and forced marriage are also on the rise."
More than 230 bodies were found in a mass grave in Deir al-Zour, Syria, believed to have been killed by ISIS in a massacre in August.
"Many heads [were] hanging on walls while I and my family escaped," said one survivor.
Others told of several freshly-dug mass graves. Their accounts were published in the aptly-titled UN report: "Rule of Terror: Living under ISIS in Syria."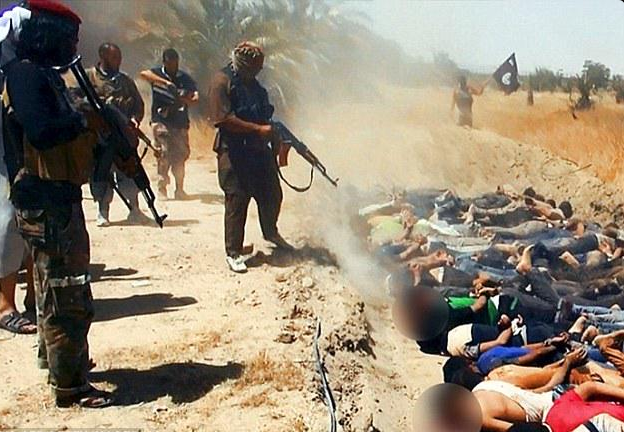 Video circulated online shows IS fighters conducting mass beheadings of Sheitat tribesmen. The fighters gave the men an opportunity to swear allegiance to ISIS, which they refused. Then the fighters mocked them before executing mass decapitations. There are even reports that the injured were dragged out of hospitals to join in the mass killings.
 "We have run out of words to fully explain the brutality, violence and callous disregard for human life which is a hallmark of this crisis," Amos' letter to the UN says.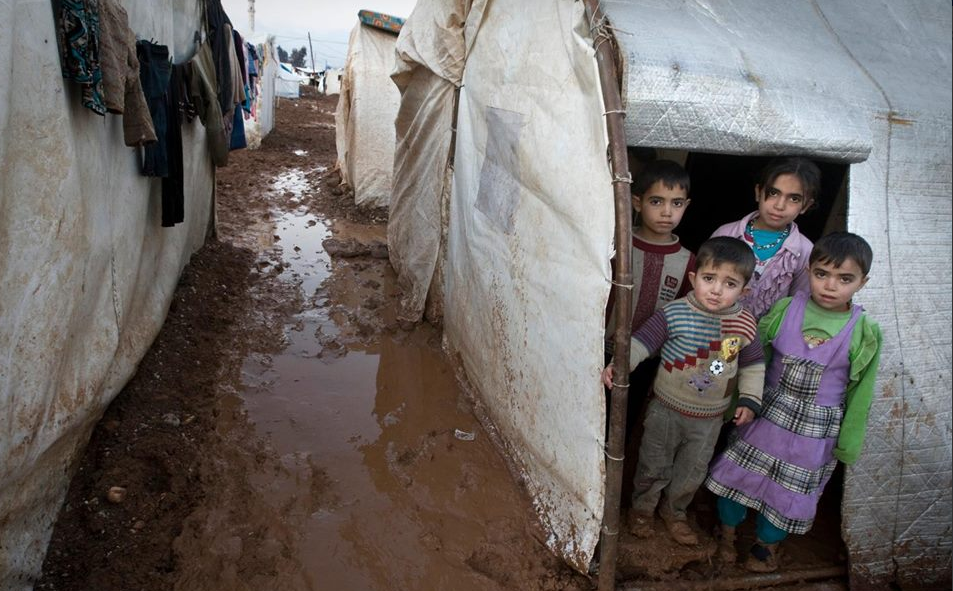 Syrian refugee camp
The letter continues:
"Today Syria is one of the most dangerous places on earth to be a child. In February, around four million children were particularly vulnerable and in need of international assistance. Today, over 5.6 million children are in need of immediate assistance."
"Every time we use a new figure in relation to the Syrian crisis we say that it is unprecedented," writes the UN's Undersecretary-General for Humanitarian Affairs Valerie Amos. "The international community has become numb to its impact with the vast numbers, regional reach and sense of political impasse."
The world may have moved on, but the horrific mass killings, crucifixions and beheadings in the Levant continue still.