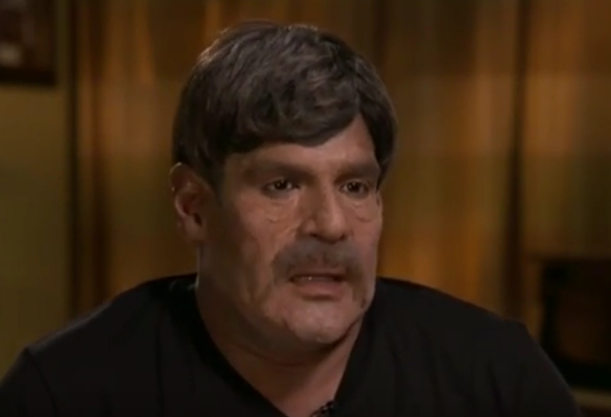 (Image: Screenshot/YouTube)
Univision interviewed a man on Tuesday who claimed to be the gay lover of Orlando terrorist Omar Mateen.
The man, known only as "Miguel," alleged that Mateen, who shot and killed 49 people in a gay nightclub in Orlando on June 12, was motivated by "revenge," not terrorism.
"I've cried like you have no idea," said Miguel. "But the thing that makes me want to tell the truth is that he didn't do it for terrorism."
Which begs the question: If he didn't kill 49 people because he was a terrorist, then why did the Department of Justice censor Mateen's 911 call from inside the nightclub?
Miguel continued:
He adored Latinos, gay Latinos, with brown skin—but he felt rejected. He felt used by them—there were moments in the Pulse nightclub that made him feel really bad. Guys used him. That really affected him.
Mateen felt used. I guess that justifies shooting over 100 people in a gay nightclub.
Miguel said that Mateen was "terrified" of contracting HIV. So maybe don't continuously have unprotected sex with promiscuous people? Just maybe?
But Miguel, if he's to be believed, did say one thing pretty chilling about the Orlando killer:
When I asked him what he was going to do now, his answer was, 'I'm going to make them pay for what they did to me.
While Miguel's story might be interesting, it screams of diversion. A story like this takes the focus off of radical Islam, and it keeps the current media focus of gun control and unaffiliated hate toward gays.
Pay no attention to the media behind the curtain.