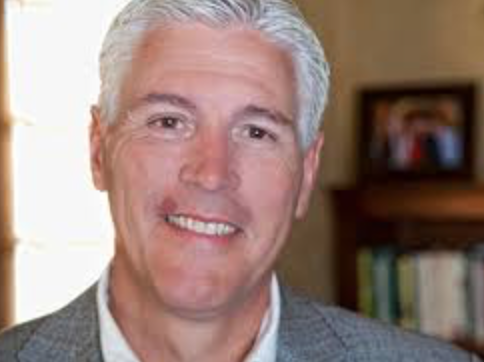 (Everett Piper, Oklahoma Wesleyan University Photo)
"We don't have academic freedom any longer on our campuses. We have ideological fascism." 
Those are the words of Everett Piper, president of Oklahoma Wesleyan University, who said them in a just-published interview with the Christian Post.
Piper has a new book out: "Not a Day Care: The Devastating Consequences of Abandoning Truth."
The book's title is from the last line of a statement Piper wrote that was published on the OKWU website in August 2016. Faced with a student complaint about what one of the school's vice presidents said in a chapel sermon - the student felt "victimized" and "uncomfortable" by the talk, a Christian call to charity based on 1 Corinthians 13 - Piper posted an essay telling the student "you need to grow up" and closing with the line, "This is not a day care. This is a university."
The post went viral, and is the basis for the new book "Not a Day Care." 
Piper argues that Christian colleges are no longer teaching the inerrancy of the Bible, and that the broader culture has lost touch with truths accessible through history and human reason. "We're policing pronouns right now," he told reporter Brandon Showalter, "not because we're grading students on proper use of them — the historical, grammatical use of them — we're penalizing students who do use them properly and rewarding students who don't. It's Orwellian."
Piper highlights the culture losing the meaning of the words "male" and "female." "If that isn't the loss of definition, the loss of language, that actually results in the detriment of the human being, I don't know what is."
To the charge that he is too political, Piper argues that the left, and even some Christian leaders, have ruled what were once common sense observations out of bounds: "Who decided that the definition of the human being is 'political'? Who decided that the definition of marriage is 'political'? Who decided that the definition of morality, sexual or otherwise, is 'political'? I refuse to allow somebody to co-opt the language and squeeze me out of the debate by saying 'Well, you shouldn't get 'political,' you should stay focused on the gospel."
Piper then mentions Luther Lee and Orange Scott, two of Wesleyan's American forefathers, who were abolitionists who worked to end the evil of slavery. "Are we going to suggest that they shouldn't have done it because it was too political? I hope not," Piper said.
Piper concluded his interview with the Christian Post with an observation based on Chesterton: "The first thing to recognize is that 'freedom' does not presuppose a free-for-all. G. K. Chesterton told us that if you get rid of the big laws you don't get liberty, but you get thousands of little laws."
Thank you for supporting MRCTV! As a tax-deductible, charitable organization, we rely on the support of our readers to keep us running! Keep MRCTV going with your gift here!