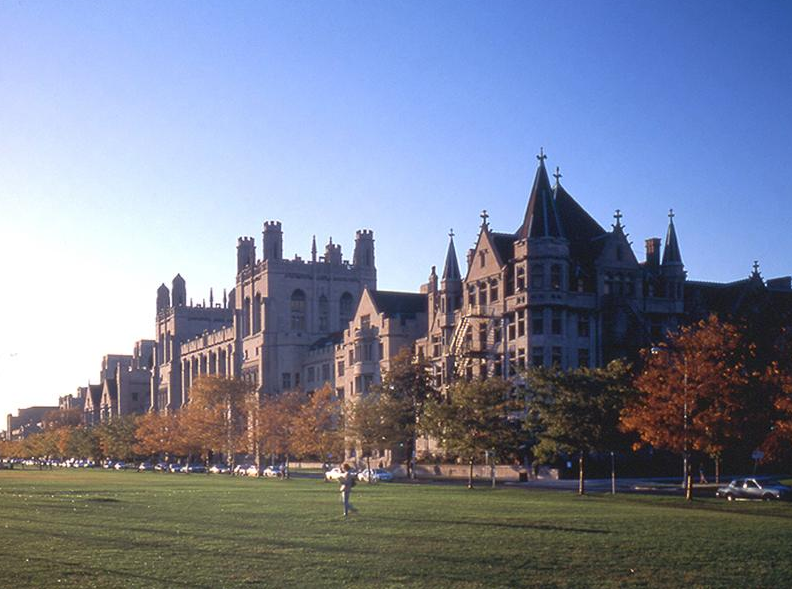 The University of Chicago canceled classes on Monday after a threat promising to "execute approximately 16 white male students and or staff" was discovered on the Internet.
According to an email obtained by MRCTV, the University of Chicago decided to cancel classes on Sunday evening.
The email from University of Chicago President Robert J. Zimmer read, "The University was informed by FBI counterterrorism officials today (Sunday) that an unknown individual posted an online threat of gun violence against the University of Chicago, specifically mentioning 'the campus quad' on Monday morning at 10 a.m."
"Based on the FBI's assessment of this threat and recent tragic events at other campuses across the country, we have decided in consultation with federal and local law enforcement officials, to exercise caution by canceling all classes and activities on the Hyde Park campus through midnight on Monday."
According to the Chicago Tribune, the threat was a comment posted on a www.worldstarhiphop.com video.
The Chicago Tribune reports the threat was to "rid the world of white devils":
This is my only warning. At 10AM Monday morning, I'm going to the campus quad of the University of Chicago. I will be armed with an M-4 carbine and two desert eagles, all fully loaded. I will execute approximately 16 white male students and or staff, which is the same number of time McDonald was killed. I will then die killing any number of white policeman in the process. This is not a joke. I am to do my part and rid the world of white devils. I expect you do the same.
The commenter allegedly signed the post with the initials "JRD" and used a Chicago Bulls logo.
A suspect has been arrested in relation to the threat.
The threat was reportedly made in retaliation for the shooting of Laquan McDonald.