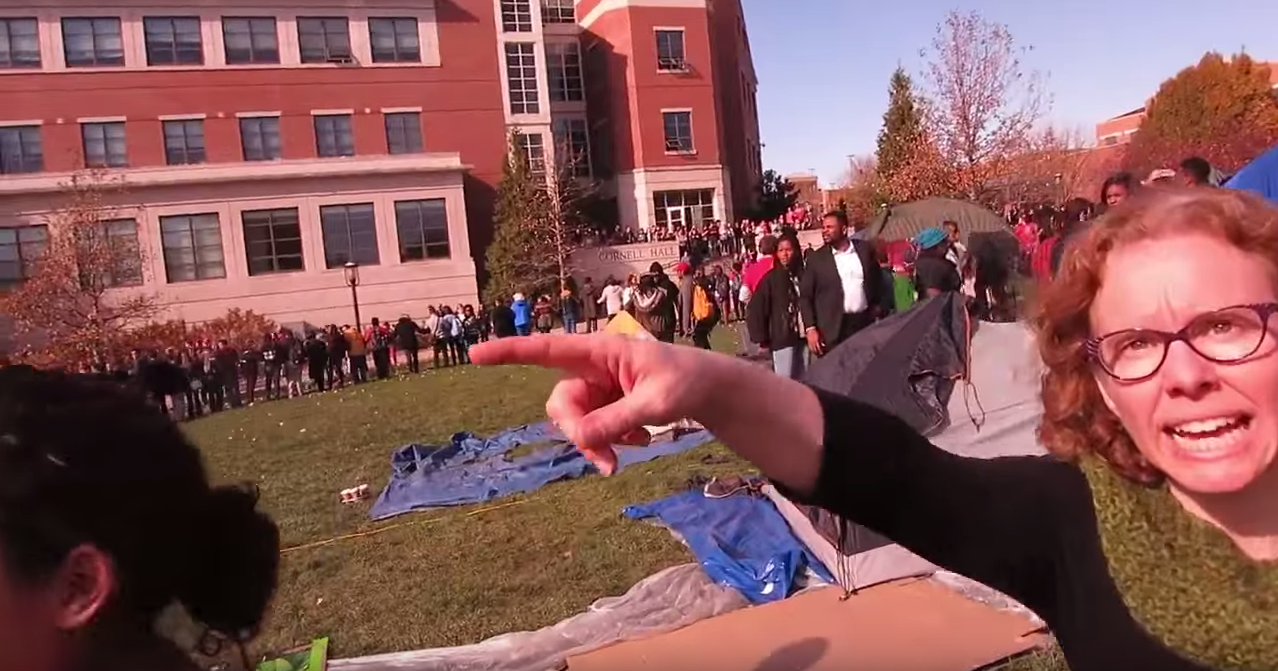 Students and staff at the University of Missouri blocked reporters from entering a designated media-free "safe space" on campus during an allegedly peaceful protest.
After months of escalating racial tensions, supporters of the Concerned Student 1950 movement rallied to support the resignation of UM System President Tim Wolfe and voice their concerns about the racial climate on campus.
Media, however, was prevented from captured the event.
St. Louis Post-Dispatch reporter Benjamin Hochman tweeted out images of the "safe space" signs as well as protesters forming a human shield to prevent reporters from interviews: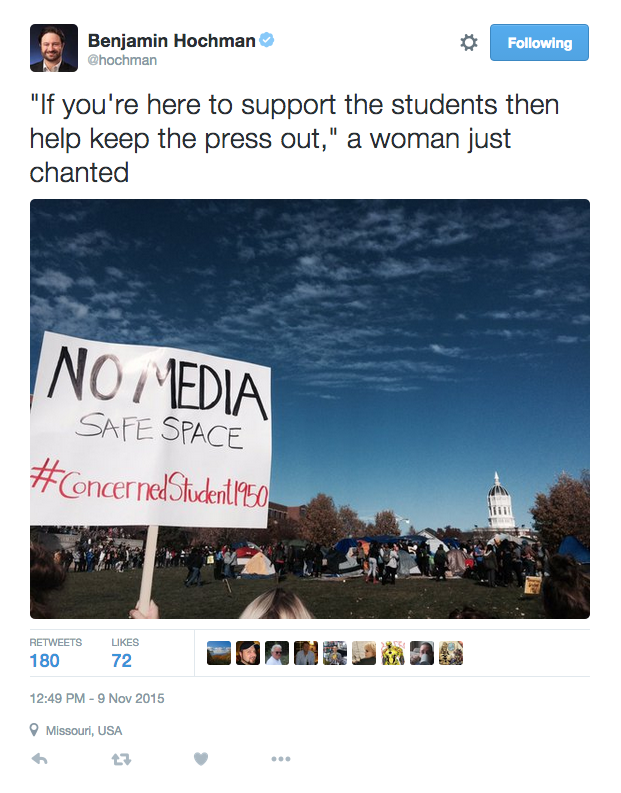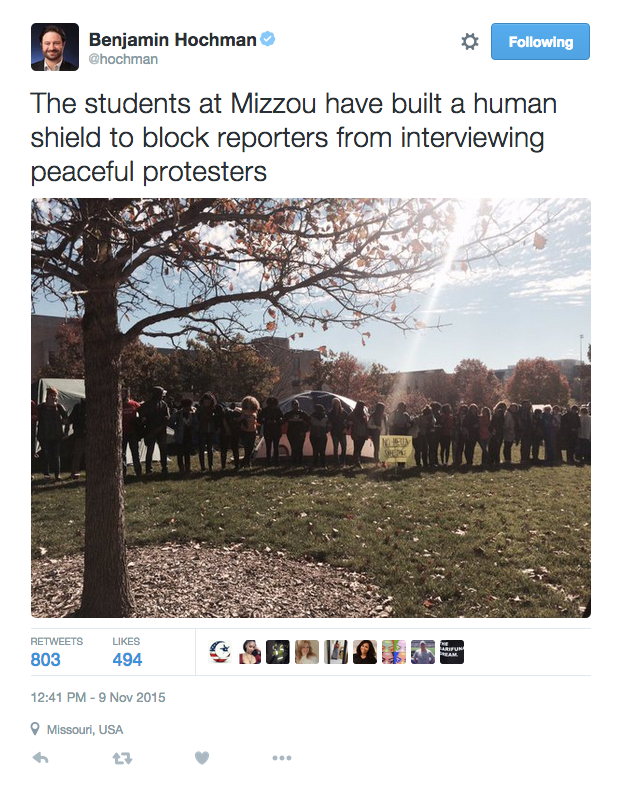 UM student Mark Schierbecker caught footage of fellow UM student news reporter Tim Tai engaged in an altercation with students and staff:
After capturing assistant director of Greek life Janna Basler shoving Tai, Schierbecker then attempted to interview another person.
At the end of the video, Schierbecker stated he is part of the media and asked to speak to a woman reportedly identified as Melissa Click, an assistant mass media professor.
Schierbecker asked, "I'm media. Can I talk to you?"
Click responded, "No, you need to get out! You need to get out!"
When Schierbecker refused, Click can be heard asking for "muscle" to forcibly remove him:
"Hey, who wants to help me get this reporter out of here? I need some muscle over here!"
Ironically, Click teaches various journalism-related courses, including "Television Program Analysis and Criticism," "New Technologies and Communication," and "Topics in Mass Communication: Cultural Studies, Audiences, & Fans."
What is even more ironic is that a few days prior, Click allegedly posted a plea for national media attention for Concerned Student 1950 on Facebook: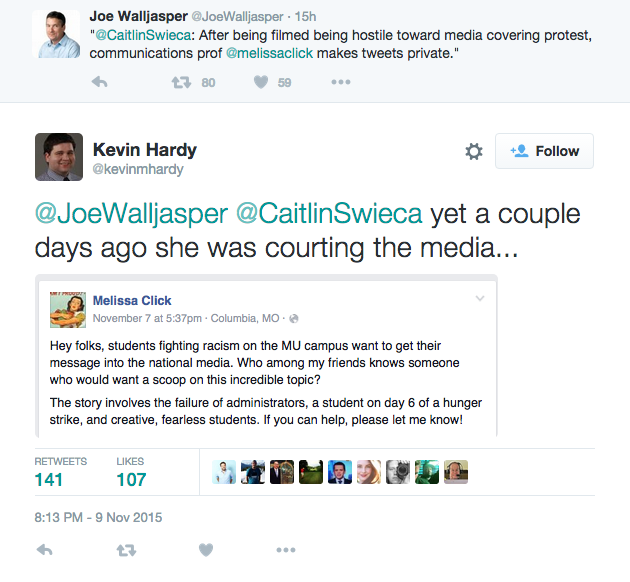 An assistant professor at UM, which is known for having the top journalism school in the country, actively prevented the media from covering an event that would not have occurred without the pressure of media coverage.
The apparent reason for blocking off media access, according to former AlterNet senior editor Terrell J. Starr, seems to be that the reporters are "reinforcing white supremacy" and that journalism is an "organ of white supremacy."