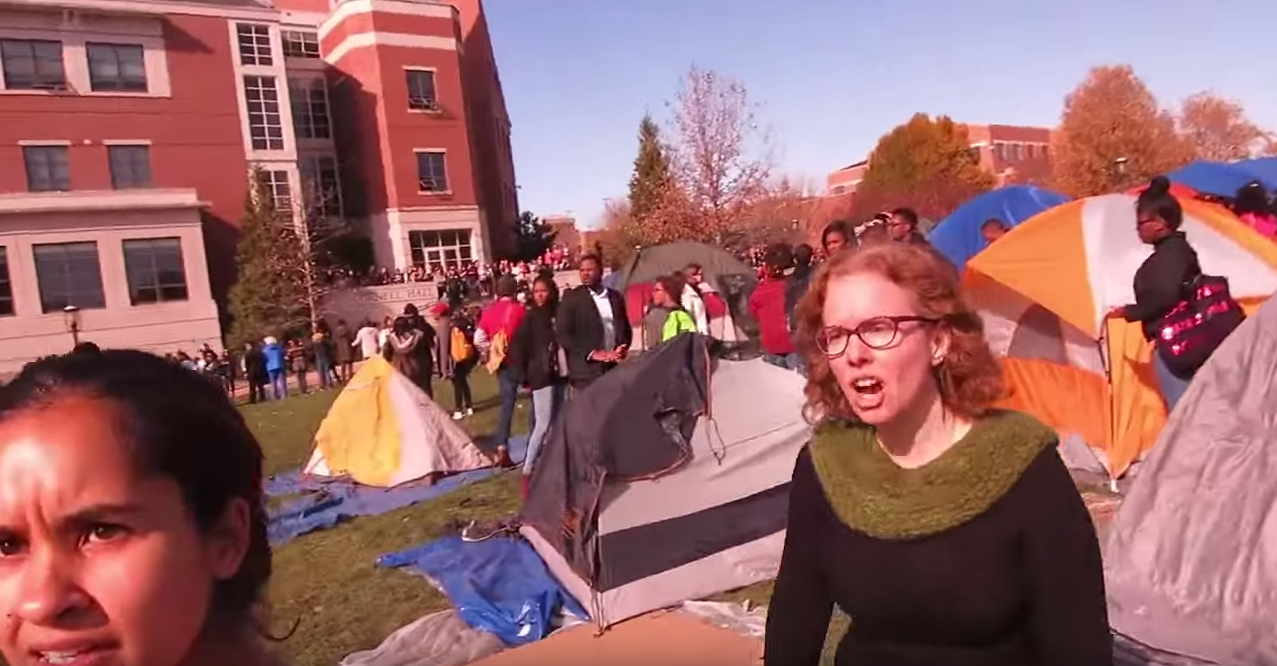 The dean of the University of Missouri School of Journalism has issued a statement about a viral video that features a mass media professor requesting "muscle" to forcibly stop a reporter from covering protests.
The viral video by Mark Schierbecker has received over 600,000 views since it was uploaded yesterday. In the video, Schierbecker captures student journalist Tim Tai as he is confronted by protesters who refuse to let him go through the "human shield" and into the "safe space."
Tai unsuccessfully tried to reason with the protesters by informing them that he has a First Amendment right to report at the public university.
At the end of the video, Schierbecker identifies himself as a member of the media and requests to interview assistant mass media professor Melissa Click.
Click told Schierbecker he needs to "get out" and asks for individuals to provide "muscle" to eject him.
University of Missouri School of Journalism Dean David Kurpius began his statement on the incident by commending Tai's professionalism.
Kurpius wrote, "The news media have First Amendment rights to cover public events. Tai handled himself professionally and with poise."
Kurpius also clarified Click's role in the School of Journalism.
"[F]or clarification, Assistant Professor Melissa Click, featured in several videos confronting journalists, is not a faculty member in the Missouri School of Journalism."
However, "She is a member of the MU Department of Communication in the College of Arts and Science. In that capacity she holds a courtesy appointment with the School of Journalism."
As a result of the actions on Monday, Kurpius claims, "Journalism School faculty members are taking immediate action to review that appointment."
"The events of Nov. 9 have raised numerous issues regarding the boundaries of the First Amendment," he added. "Although the attention on journalists has shifted the focus from the news of the day, it provides an opportunity to educate students and citizens about the role of a free press."
The University of Missouri School of Journalism is regarded as one of the top journalism school country.