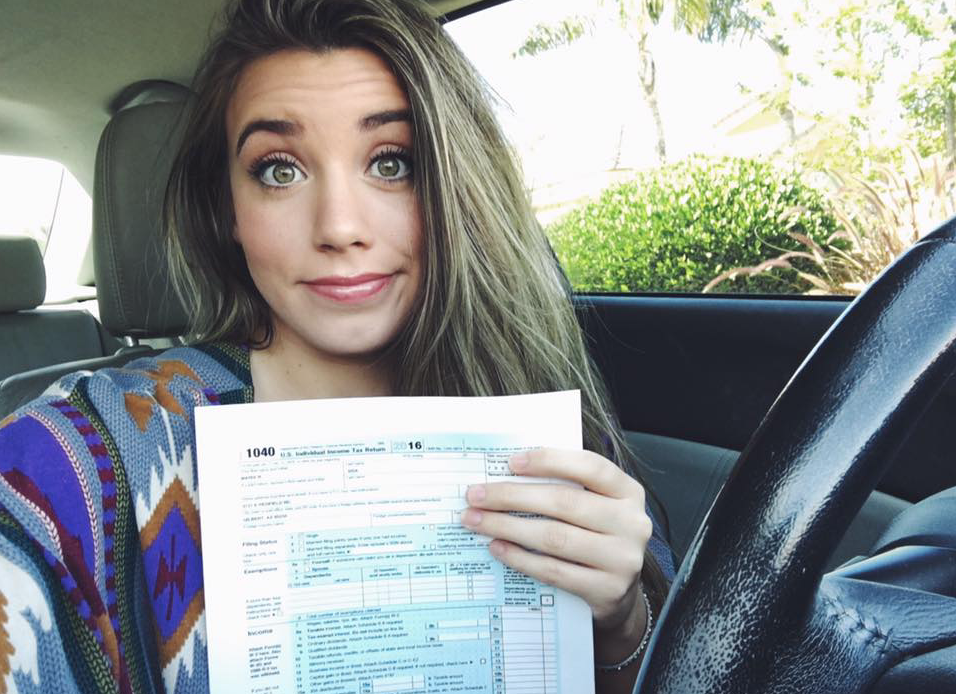 (Image: Screenshot/Facebook)
Is this for real, or is it just another media darling story pushing a false narrative in order to promote a fake agenda?
Supposed illegal immigrant, snowflake extraordinaire and "activist" Belen Sisa posted a very left-leaning Facebook rant on how she's an "illegal" and still pays her taxes.
Here is Sisa's post: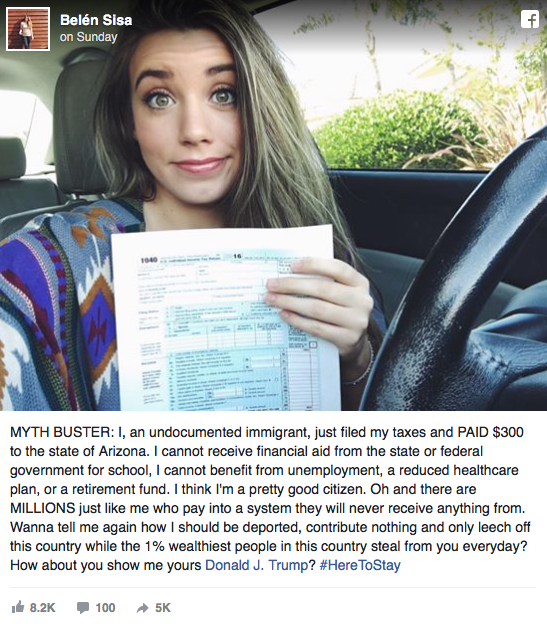 Didn't Rachel Maddow just get hammered in the press for proving that Trump paid way more in taxes than either former president Barack Obama, or perennial mooch Bernie Sanders? And is Sisa really holding a blank 1040 tax form in the picture claiming she just paid her taxes?
Media organizations have fallen in love with Sisa for three reasons: 1) she says she's an "undocumented immigrant," 2) her story feeds the pro-amnesty narrative they've been pushing for decades, and 3) let's face it -- she's a pretty face that would look good promoting such an issue.
That was very sexist of me! I'm sorry (not really).
The kicker of this whole story is what media organizations conveniently left out of their reporting on their new hero, Sisa.
All of these media outlets, including CNN and WGN, only mention that Sisa is a "political science student at Arizona State University." But that's not all there is to Sisa.
According to Sisa's Facebook page, Sisa previously worked as a member of Latino Outreach for the Bernie Sanders 2016 presidential campaign.
But that's not all! What could Sisa's current job be? 
Sisa lists that she is an "Assistant Organizer and Communications at Progressive Democrats of America," according to her Facebook page.
How's being a professional activist for Socialism working out for you, Belen? Better yet, how's it working out for the continent your family left when you were six years old?
I'm not saying that Sisa isn't who she says she is. What I'm saying is that she is exactly who she says she is -- it's just that we won't hear all the details from the media.
Here are some pictures of Sisa, the professional activist...
...with Sen. Bernie Sanders: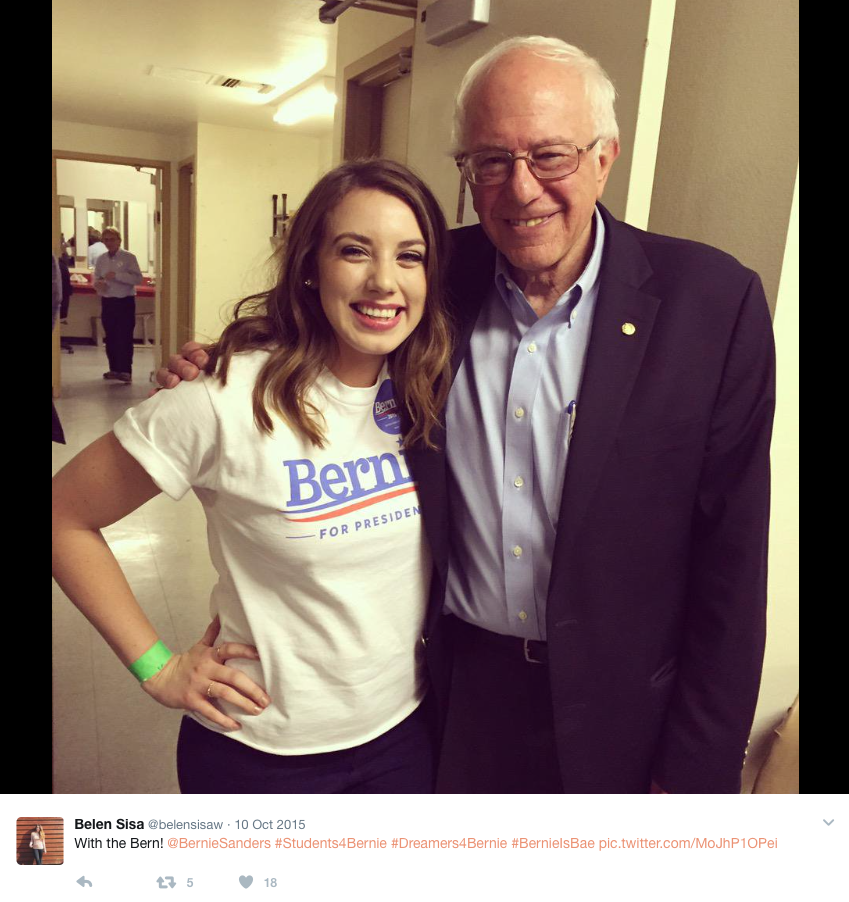 ....with actress and Dakota Access Pipeline protester, Shailene Woodley: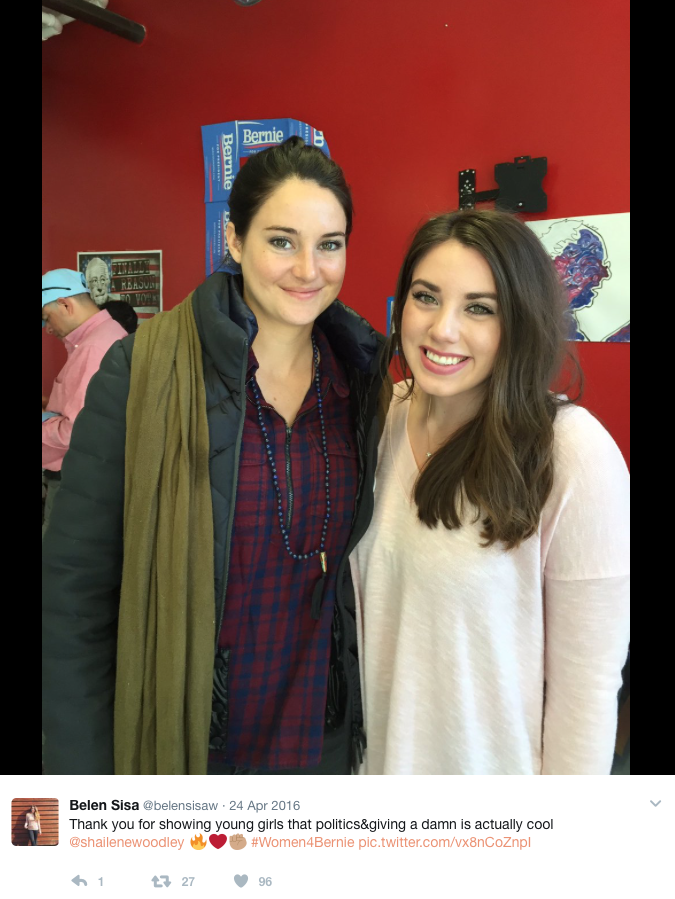 Tell us how you really feel!