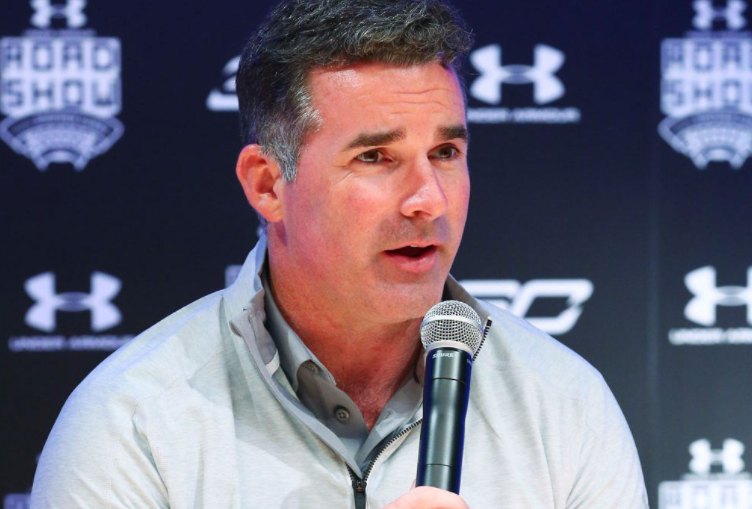 (Image via Twitter)
Under Armour founder and CEO Kevin Plank responded Wednesday to criticism from the left for comments he made last week in support of President Donald Trump.
Plank penned an open letter to his hometown of Baltimore, which appeared as a full-page advertisement in "The Baltimore Sun."
In his letter, he retracted the comments he made in an interview with CNBC last week, where he praised Trump as a "pro-business president" and "a real asset for the country."
Plank said that the words he chose "did not accurately reflect my intent" and sought to "clarify" what he meant. 
"In a business television interview last week, I answered a question with a choice of words that did not accurately reflect my intent," the letter reads. "I want to clarify to our hometown exactly the values for which Under Armour and I stand."
He went on to discuss the company's values, including its support for equal rights and and its view that "immigration is a source of strength, diversity and innovation."
"And I personally believe that immigration is the foundation of our country's exceptionalism," Plank wrote.
The Under Armour executive also highlighted in bolded font that the company is publicly opposed to Trump's travel ban, all while never mentioning the President by name. 
"We will continue to stand for equality, diversity and opportunity for all," Plank wrote, drawing his letter to a close. "In a time of division, we aspire to be a force of unity, growth and optimism for our city and our country."
His retraction comes after he was met with threats of a boycott and criticism from celebrities such as Dwayne "The Rock" Johnson and Golden State Warriors point guard Stephen Curry.
Thank you for supporting MRCTV! As a tax-deductible, charitable organization, we rely on the support of our readers to keep us running! Keep MRCTV going with your gift here!