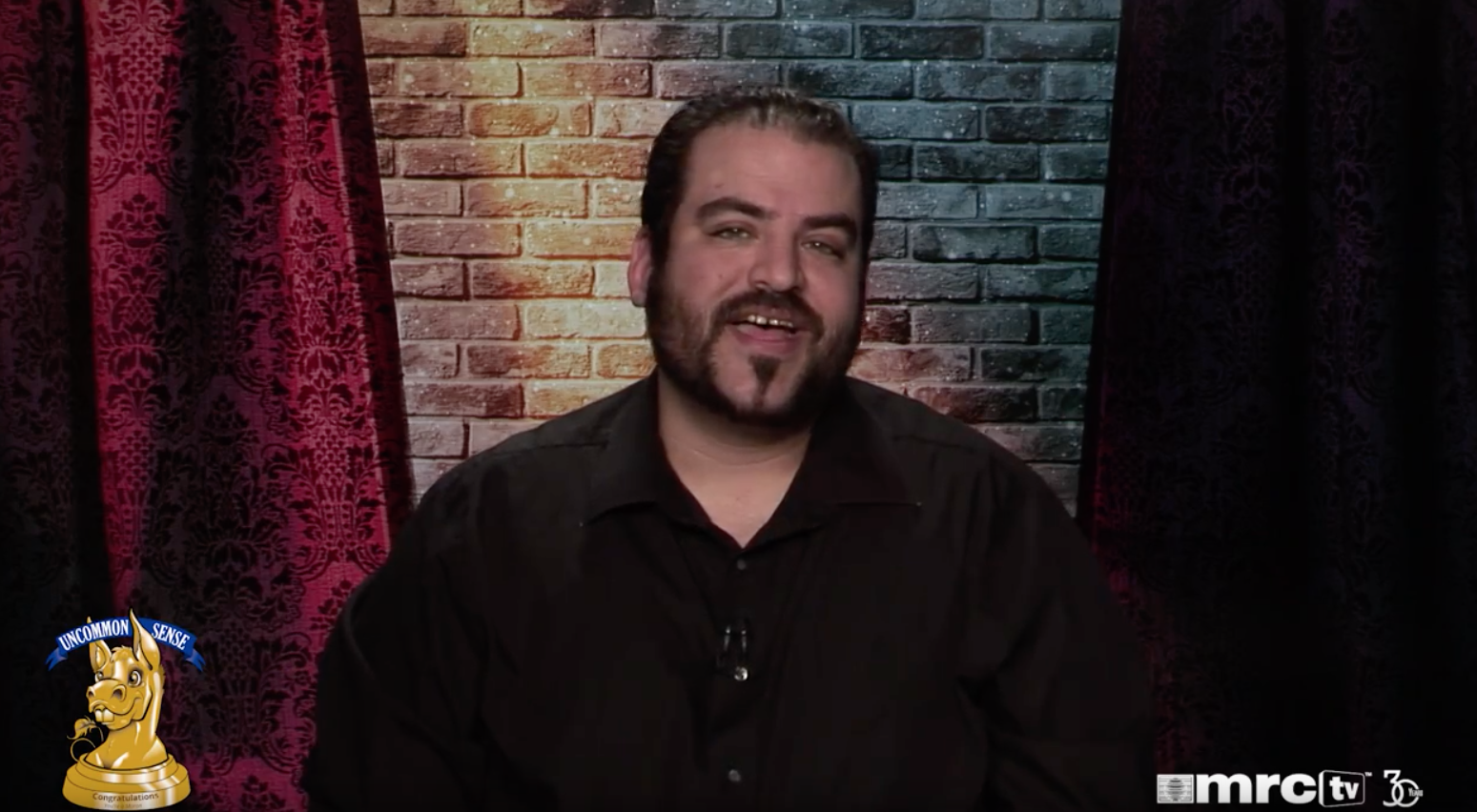 At "Uncommon Sense," the mind-numbingly stupid will find no refuge. The sky is blue. Water is wet. Look both ways when crossing the street. You should always Lego someone else Eggo.
We don't prey on people's legitimate sensitivities, but we hunt for faux outrage - and whatever the heck "micro-aggressions" are supposed to be.
We're going to Liberalville, and taking them to a place called reality!
Join MRCTV's Nick Kangadis as he dishes out another "Golden Jackass" trophy to Sunsara Taylor, a Communist writer and professional protester.
Taylor went on a non-sensical, angry and unwavering rant on "Tucker Carlson Tonight" Tuesday evening.

Kangadis calls out Taylor for her mob-rule tactics in fighting the supposed Hitler-era fascism that she says is the template for the Trump administration.
For this episode of Uncommon Sense, watch below (Enjoy!):