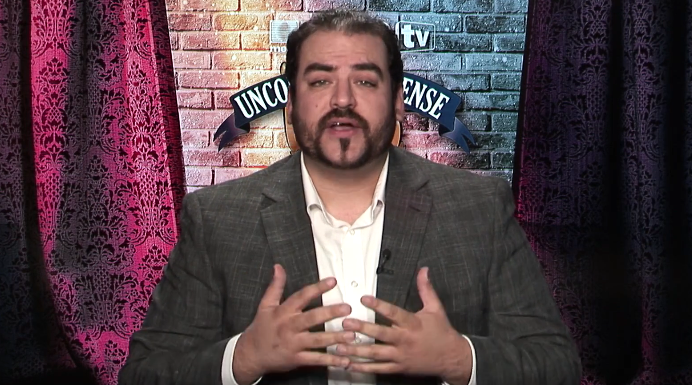 At Uncommon Sense, the mind-numbingly stupid will find no refuge. The sky is blue. Water is wet. Look both ways when crossing the street. You can't see me.
We don't prey on people's legitimate sensitivities, but we hunt for faux outrage - and whatever the heck "micro-aggressions" are supposed to be.
We're going to Liberalville, and taking them to a place called reality!
In this episode of Uncommon Sense, I delve into why police officers are afraid to do their jobs. They are beginning to sacrifice their own safety to avoid becoming a story in the media because the media are so quick to call anything police-related racist.
President Obama is at the epicenter of this current problem facing officers around the country, and it's time someone takes him to task for it. That's why the president is this week's "Golden Jackass" trophy winner.
Obama never mentions the fact that a portion of black people, who represent 13 percent of the population in the U.S., commit 52 percent of murders. He never holds a press conference in instances like the past two weeks where eight officers lost their lives and one more was savagely beaten.
It's no wonder why officers are becoming hesitant to do their jobs in this terribly divisive climate.
Watch the latest episode of Uncommon Sense below for much more on this topic:
Thank you for supporting MRCTV! As a tax-deductible, charitable organization, we rely on the support of our readers to keep us running! Straight from Founder and President, Brent Bozell, please read the MRC request for support here to see how you can join the movement!