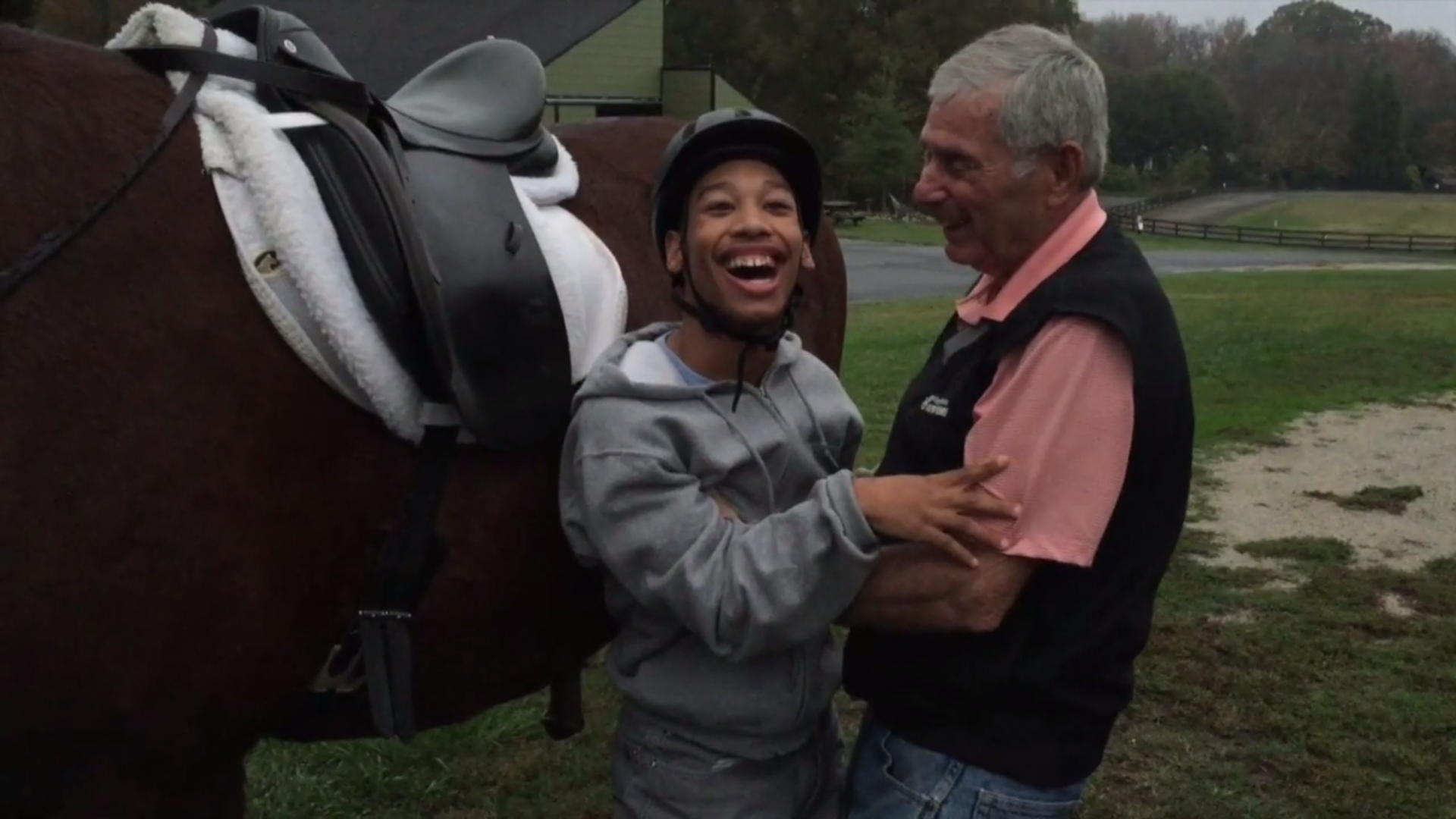 Late at night on Nov. 16, 1999, Chancellor Lee Adams was the victim of a brutal attack by a hitman hired by his professional football-playing father. His mother, Cherica Adams, was shot four times and left to die. Despite her fatal injuries, she heroically made the call to paramedics that would save Chancellor's life, despite losing her own.

Unfortunately, her son didn't survive the attack unscathed.
Chancellor was born ten weeks early and, due to major blood loss and oxygen deprivation, was diagnosed with cerebral palsy. According to the Charlotte Observer, he was so deprived of oxygen that his tiny body appeared blue.


Chancellor's father, Rae Carruth, was the first-round draft pick for the Carolina Panthers in 1997 as a wide receiver. He was seen as a very promising player who was supposed to have an outstanding career, but threw it all away when Cherica became pregnant and refused to have an abortion.
Despite the sins of his father, Chancellor is living a full life with his grandmother, Saundra Adams, by his side. They live together in their Charlotte home, its walls decorated with pictures of Chancellor's mother, who he calls "Mommy Angel."
Today, the boy once condemned to death by his father can effectively communicate with others and walk, with some assistance from a walker. He can also feed and dress himself with minimal assistance. 
"I've never treated Chancellor like he's disabled," says Saundra Adams. "I treat him like he's 'abled' differently."
"Chancellor is not just surviving," she added. "He is thriving."
Check out this video of Chancellor mounting and riding a horse with only a little help and some loving supervision.