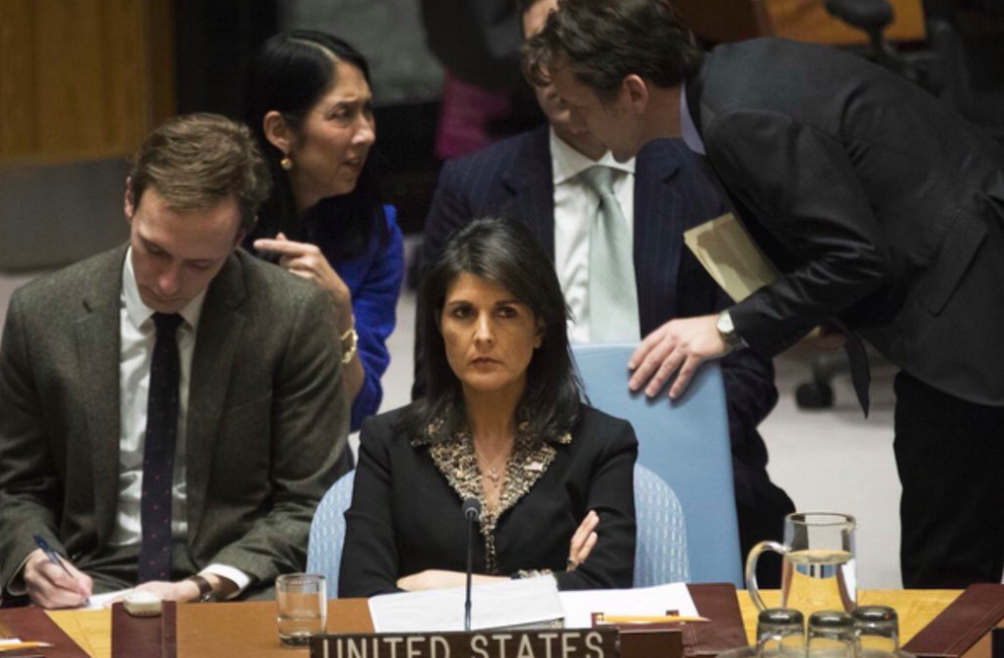 The United Nations General Assembly on Thursday rejected President Trump's decision to recognize Jerusalem as Israel's capital.
With a vote of 128-9, the U.N. passed a resolution declaring the move "null and void."
U.S. Ambassador to the U.N. Nikki Haley ahead of the vote warned that the U.S. would remember which countries voted to condemn the President's decision.
"The United States will remember this day, in which it was singled out for attack in the General Assembly for the very act of exercising our right as a sovereign nation," she said. "We will remember it when we are called upon to once again make the world's largest contribution to the United Nations. And we will remember it when so many countries come calling on us, as they so often do, to pay even more and to use our influence for their benefit."
She added that no vote would make "any difference."
"America will put our embassy in Jerusalem," said Haley. "That is what the American people want us to do, and it is the right thing to do."
President Trump also said ahead of the vote, "Let them vote against us. We'll save a lot."
Despite the threats, 129 countries voted against the U.S., including Turkey, the U.K., France and Germany.
Only nine countries — the U.S., Israel, Guatemala, Honduras, Marshall Islands, Micronesia, Nauru, Palau, and Togo — voted against the UN resolution.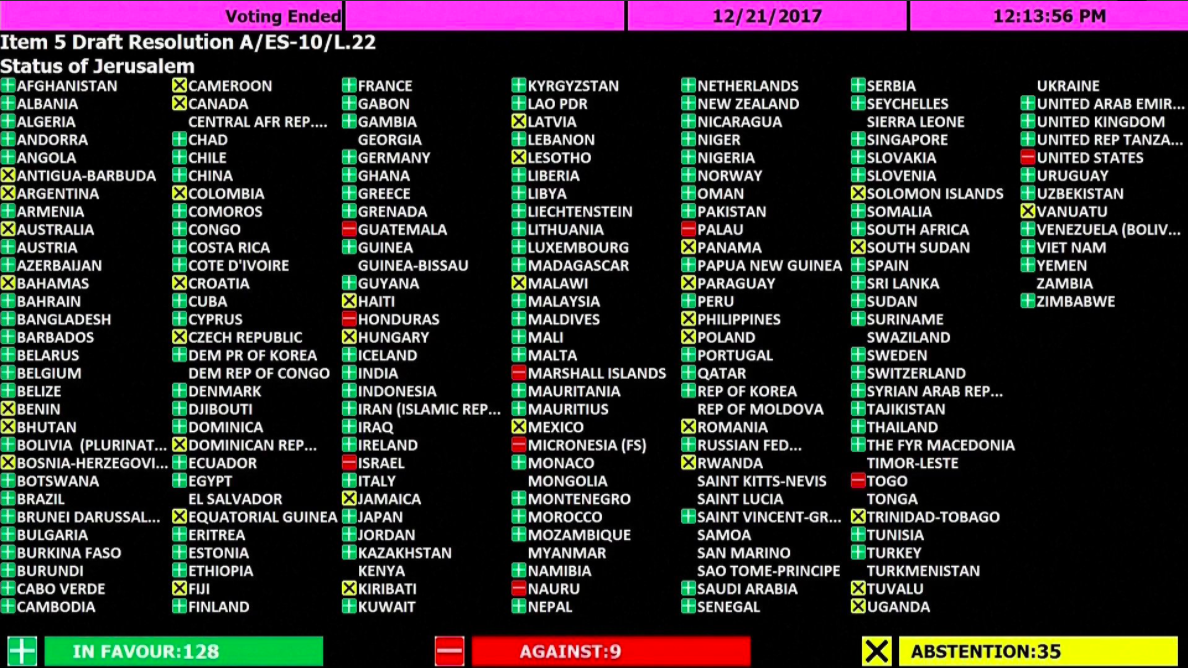 Image via Twitter / NBC Nightly News
Ambassador Haley tweeted after the vote that "65 countries refused to condemn the United States" — including the no votes, the abstentions, and the no-shows.
Thank you for supporting MRTV! As a tax-deductible, charitable organization, we rely on the support of our readers to keep us running! Keep MRCTV going with your gift here!
Sponsored Links