Leftists just don't seem to care about what anyone else thinks about their radical practices in cities that have been overrun — and not in a good way — by their policies. Take Portland Mayor Ted Wheeler, for example. He seems to have no problem downplaying the disruption that violent protest groups, like Antifa, carry out in his city — that or he's completely ignorant to the problems plaguing Portland.
Just one day after the city of Portland was inundated with "anti-fascist" protesters, Wheeler thought it would be a good idea to address the issue by acting like it never happened. The 56-year-old, who is also Portland's police commissioner, posted a picture of himself and his wife walking hand-in-hand with the caption, "Sundays in Portland."
Take a look: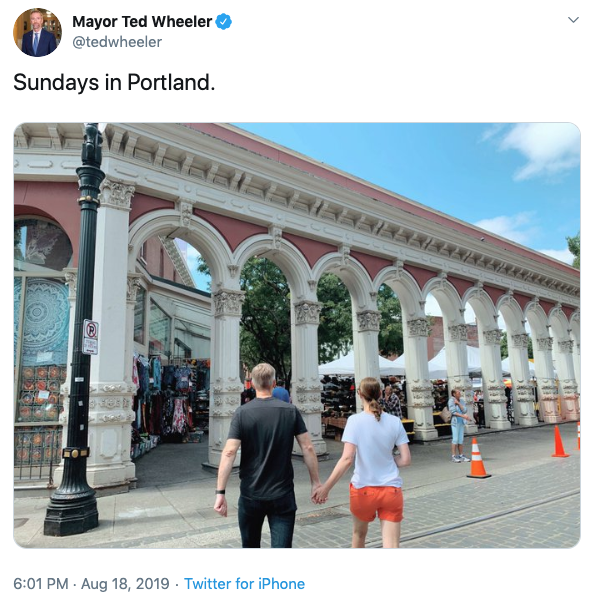 People on Twitter, even those claiming to be Portland, all but condemned Wheeler for his ignorance in the face of tyranny:






Even in the wake of multiple videos of Antifa harassing and assaulting people, Wheeler almost immediately praised how "peace" was kept during the event: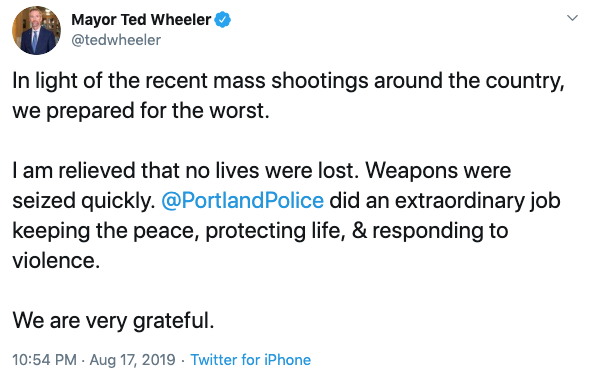 Wheeler might've been "relieved no lives were lost," but what does that say about the level of "activism" Wheeler allows in his own city? When you feel the need to prepare for mass casualties during a protest, you might have a problem in your city. Most people are grateful that no one was killed, but why does it even need to get to that point? It might be mirror time for Wheeler.
Judging by the responses to his tweets, it seems as though people have had enough.
H/T: Daily Wire