(Cover Photo altered from Peter Rowen/Facebook)
The child whose face adorns the cover of U2's debut album and 1983 album "War" has grown into a man, a man whose mouth is speaking out against the rock group's support for legalized abortion.
LifeSiteNews reports 44-year-old photographer Peter Rowen using social media to sound off on U2's recent embrace of legalized abortion: 
On May 1, the Irish band tweeted its support for repealing Ireland's pro-life Eighth Amendment and legalizing abortion on demand across the Emerald Island. 

Rowen posted May 15 on his Facebook page: 'Horrified to see U2 using their voice to promote something that's so obviously wrong! Shame on them. Proverbs 6 v 16 -19 #savethe8th.'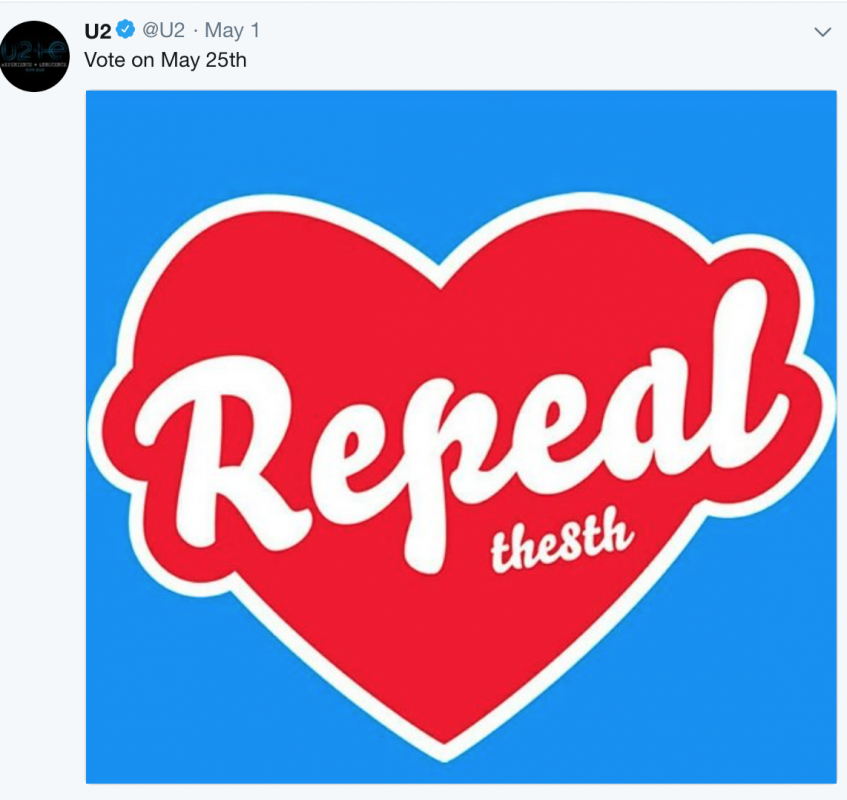 On Friday, Ireland will vote on whether to repeal their pro-life constitutional amendment that guarantees pre-born humans the right to life.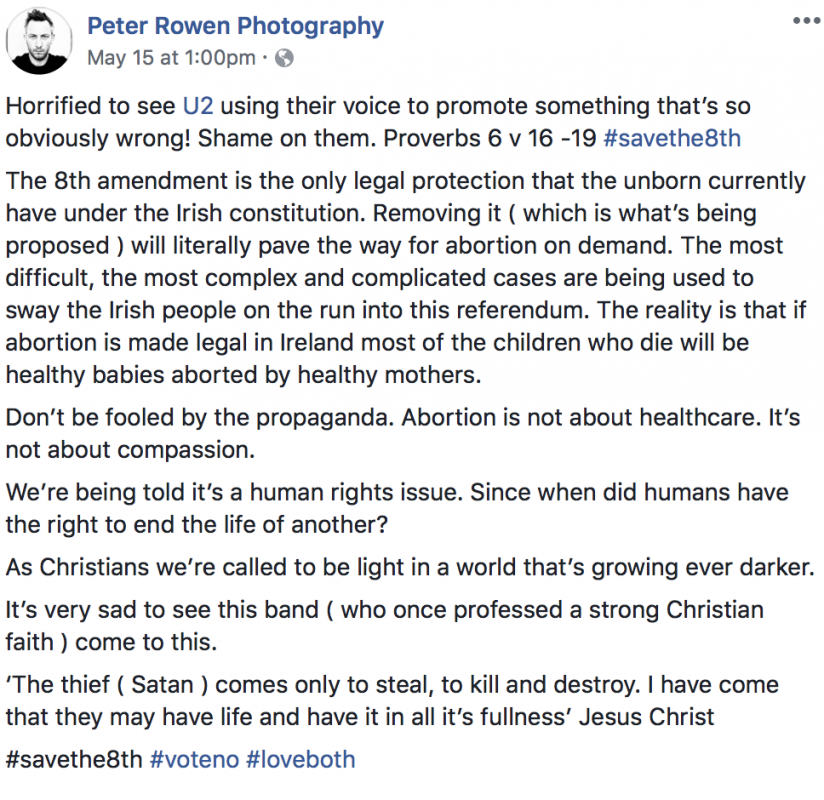 On his Facebook page Rowen writes: "The 8th amendment is the only legal protection that the unborn currently have under the Irish constitution. Removing it (which is what's being proposed ) will literally pave the way for abortion on demand. The most difficult, the most complex and complicated cases are being used to sway the Irish people on the run into this referendum. The reality is that if abortion is made legal in Ireland most of the children who die will be healthy babies aborted by healthy mothers."
"It's very sad to see this band (who once professed a strong Christian faith) come to this."
MRCTV Reader,
The liberal media are terrified of the truth, especially when it leads to uncomfortable questions about their own leftist worldview.
MRCTV is the multimedia division of MRC featuring original content and aggregated videos of the news, people, and events conservatives care about.
MRCTV relies on the support of our loyal readers (and video viewers) to keep providing the news and commentary that matter to the American people, not just stories that prop up the liberal agenda.
Make a donation today. Just $15 a month would make a tremendous impact and enable us to keeping shining the light where the liberal media are afraid to tread.
— The MRCTV Team
DONATE
Connect
Sign up for our MRCTV newsletter to receive the latest news.
Sponsored Links