There's another candidate for the "Captain Dumbass" award. Although, it seems as though there will be two men sharing it this week.
In the wake of Hurricane Irma, two men in Jacksonville, Fla. were spotted by a witness stealing a utility pole they'd strapped to the top of a SUV Wednesday. Police arrested the men on grand theft charges.
The Jacksonville Sheriff's Office tweeted out a picture of the two men: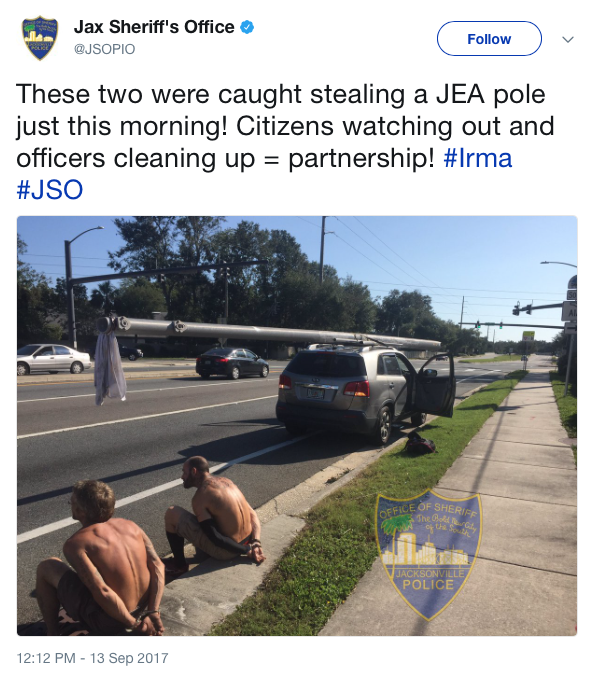 According to Fox News:
Police said 42-year-old Blake Lee Waller and 46-year-old Victor Walter Apeler were arrested on grand theft charges after someone reported seeing them load the pole onto a sports utility vehicle.

A police report obtained by the Associated Press said an officer noticed a light pole missing from an area on top of a bridge. He later spotted a vehicle driving with the pole on top, stopped the vehicle and arrested the men.
The report also stated that Apeler told the authorities that he was trying to move the pole out of the way of traffic, but the cops weren't buying it, seeing as Apeler was found to have "72 scrap metal-related transactions" this year alone.