Nothing is quite as vomit-inducing as a modern feminist reciting what she deems poetry about how "woke" she and her feminist coven are in the face of their evil male counterparts.
During the 90th Annual Academy Awards Sunday night, social justice media organization Twitter decided to air a commercial featuring feminist "poet" Denice Frohman. The ad promoted yet another female empowerment hashtag, #HereWeAre.
Twitter recycled an ad they released from July 2017 promoting the hashtag #SheInspiresMe and made it new by slapping a different hashtag on it.
Here's the new ad (WARNING: This ad may cause temporary sight and hearing loss):
"I heard a woman becomes herself the first time she speaks without permission," Frohman said at the beginning of the ad.
You live in the U.S. Unless you're in a classroom or a courtroom, where or when does anyone ever have to ask for permission to speak?
Oh, Saudi Arabia. That's where.
In the middle of all of that feminist drivel, anybody else notice that swipe at President Trump and the proposed border wall?
"Tell them, when we discovered life on another planet," Frohman said, "It was a woman, and she built a bridge, not a border."
Oh, she's so tolerant, isn't she? Finger snaps for Frohman.
Soy boys and modern feminist hyenas responded to the Twitter ad with praise, including Frohman herself: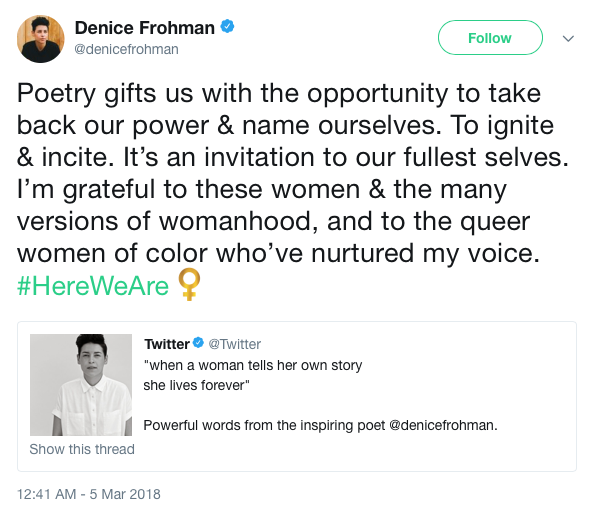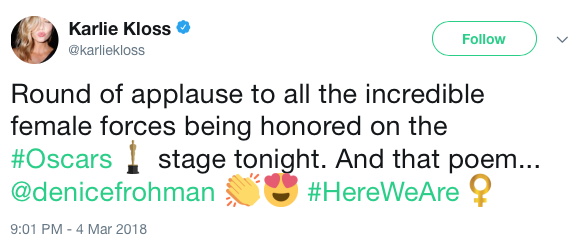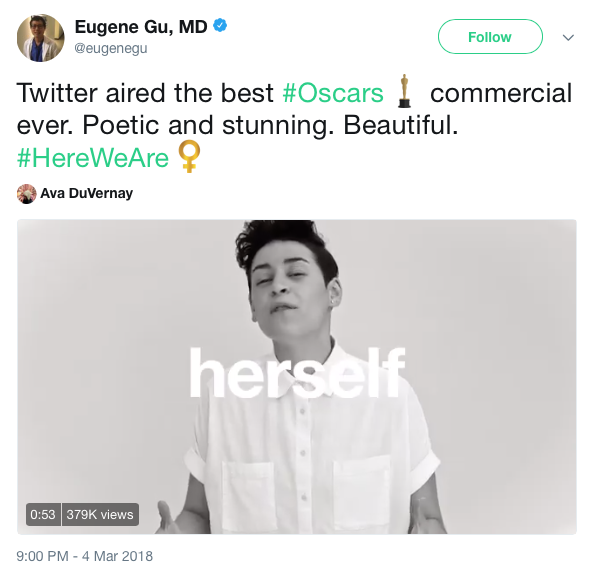 In contrast, there were also people with functioning brains who saw the ad for what it really was - identity politics run amok: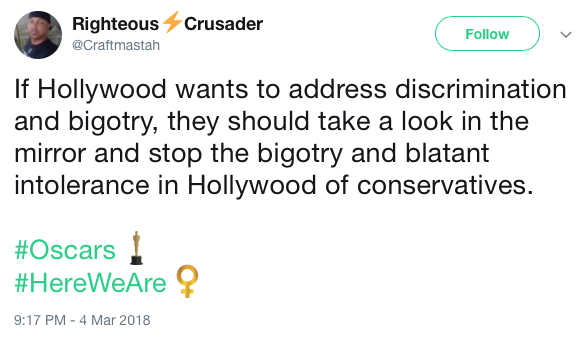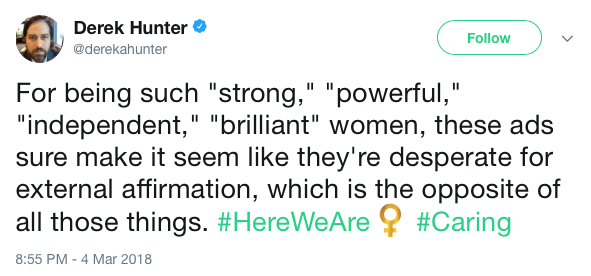 As far as the hashtag #HereWeAre, it begs the question, 'Where did you go that you have to pronounce that you're here?' Unless they're in Hollywood or the news media, where are all these men persecuting women. Any rational man worth his salt doesn't negatively care in the least about any strides that women make to advance themselves.
Go right ahead. Nobody's stopping you. If they are, then they're not rational men.
H/T: Grabien