Actor, comedian, and President Trump-dissenter Tom Arnold took a step too far over the lefty-line that even Twitter had to correct him.
Thursday evening Arnold reportedly posted a tweet that appeared to be a threat against the president's life. The actor was responding to Trump's tweet about his Thursday night Dallas rally with rage. 
"Don't get too cocky traitor," Arnold tweeted. "They showed up for JFK too."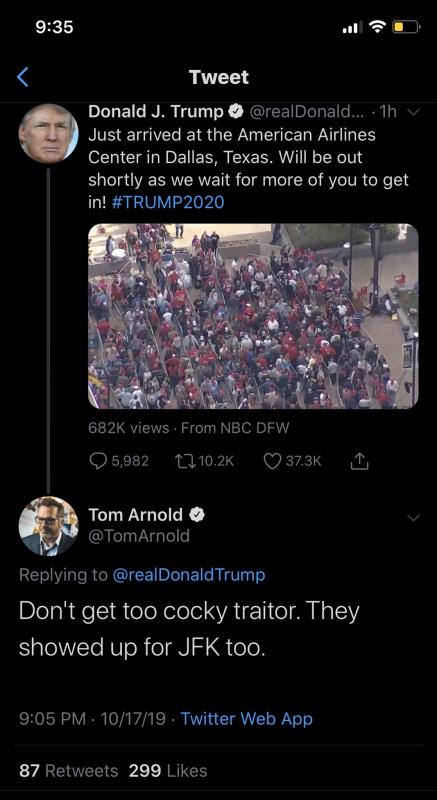 The immediate thought that comes to one's mind when they hear someone refer to JFK in this way is to think of his assassination. Twitter apparently agreed with this thought and deleted the tweet because it "violated the Twitter Rules."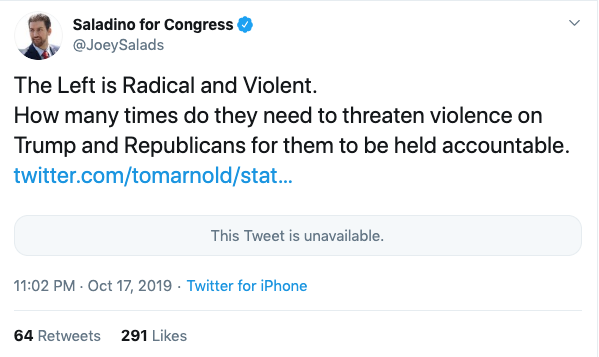 Who'd a thunk that would happen?
Trump supporters have called for the Secret Service to intervene and check up on Arnold's mind, possibly see what he may have hidden in his home.
If you thought this was the first time the comedian has taken jabs at Trump, you were wrong. In May of this year, the actor contradictorily said he would "support a Nazi against Trump" and that "Trump's the Head Nazi." In August, he let President Trump know he was joining the violent far-left group Antifa as he lumbered around his home speaking about what he'd do as a member. 
With all that said, you know things have gotten pretty bad for Arnold when Twitter deletes one of his tweets.
H/T: Twitchy 
MRCTV Reader,
The liberal media are terrified of the truth, especially when it leads to uncomfortable questions about their own leftist worldview.
MRCTV is the multimedia division of MRC featuring original content and aggregated videos of the news, people, and events conservatives care about.
MRCTV relies on the support of our loyal readers (and video viewers) to keep providing the news and commentary that matter to the American people, not just stories that prop up the liberal agenda.
Make a donation today. Just $15 a month would make a tremendous impact and enable us to keeping shining the light where the liberal media are afraid to tread.
— The MRCTV Team
DONATE
Connect
Sign up for our MRCTV newsletter to receive the latest news.
Sponsored Links