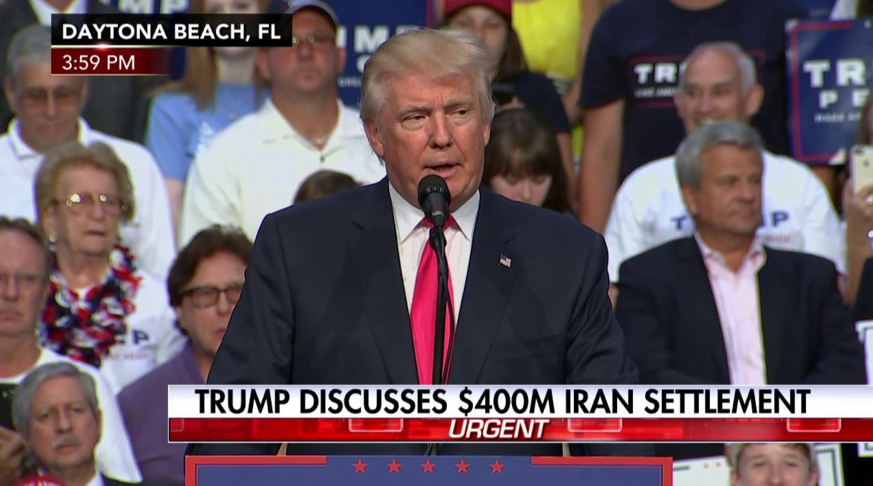 (Image via Twitter)
During a rally in Daytona Beach, Fla., on Wednesday, Donald Trump blasted President Obama for his administration's secret cash payment to Iran of $400 million in January that coincided with the release of four American hostages. 
"We have a president who, frankly, is incompetent," said the Republican presidential nominee.
"We've been humiliated by President Obama and his polices. We've been humiliated by the Iran deal… We've been humiliated as a country when they took our sailors; they forced them to their knees," he said. 
The White House on Wednesday denied suggestions that the $400 million cash payment to Iran was a ransom to free the four Americans being held hostage in Tehran.
White House spokesman Josh Earnest told reporters that the timing of the transfer was just coincidental, part of the $1.7 billion settlement the Obama administration reached with Iran.
"The United States under President Obama has not paid a ransom to secure the release of Americans unjustly detained in Iran and we're not going to pay a ransom," Earnest declared.
"This all came to a head at the same time because we are addressing and resolving longstanding concerns with Iranian behavior and the benefits are almost too long to mention," he said.