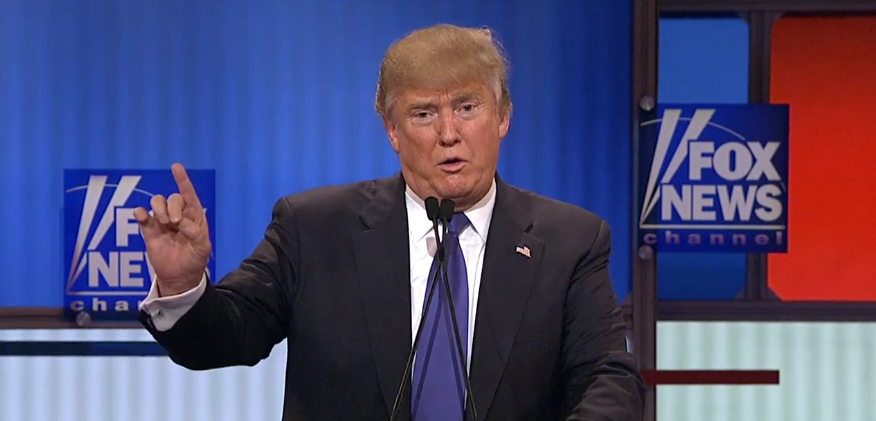 (Image via Screenshot)
During Thursday night's Fox News Republican presidential debate, GOP frontrunner Donald Trump stood by his support for waterboarding as a useful interrogation technique.
He took it a step further, saying that he believes the U.S. military "should go tougher than waterboarding" when dealing with terrorists.
"Can you imagine these people – these animals – over in the Middle East that chop off heads, sitting around talking and seeing that we're having a hard problem with waterboarding?" Trump asked.
"We should go for waterboarding and we should go tougher than waterboarding."
He later added that he believes terrorists' families should not be exempt from such tactics. 
Listen to Trump's remarks in the short video clip below.
MRCTV Reader,
The liberal media are terrified of the truth, especially when it leads to uncomfortable questions about their own leftist worldview.
MRCTV is the multimedia division of MRC featuring original content and aggregated videos of the news, people, and events conservatives care about.
MRCTV relies on the support of our loyal readers (and video viewers) to keep providing the news and commentary that matter to the American people, not just stories that prop up the liberal agenda.
Make a donation today. Just $15 a month would make a tremendous impact and enable us to keeping shining the light where the liberal media are afraid to tread.
— The MRCTV Team
DONATE
Connect
Sign up for our MRCTV newsletter to receive the latest news.
Sponsored Links