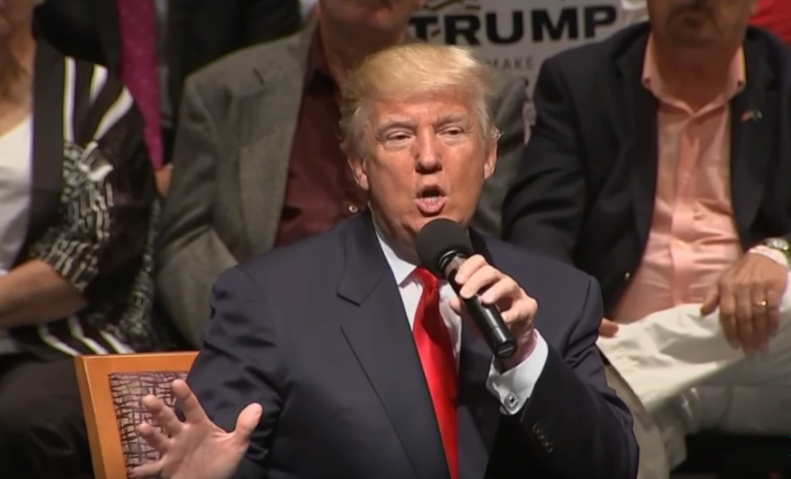 (Image via Screenshot)
At a campaign event in Virginia Beach, Va., on Tuesday, Republican presidential candidate Donald Trump criticized his Democratic rival Hillary Clinton for her plan to increase the number of Syrian refugees admitted to the U.S. by 550 percent, saying that, while "we all have big hearts, we can't just allow these people into country" without thoroughly vetting each one of them first. 
"You see the damage that one person can do," said Trump, citing the terror attacks in Orlando and San Bernardino. "We have to be careful and vigilant and strong…"
"Look, we all have big hearts. We just can't allow these people into our country until we find out what's going on," he argued.
Trump added that he wants to build safe havens for refugees in Syria and other countries where people are fleeing violence and terror.
"I want to build safe havens," he said. "We'll lead the charge."
The White House announced last Monday that the Obama administration reached its goal of admitting 10,000 Syrian refugees into the U.S., "more than a month ahead of schedule."
Democratic presidential candidate Hillary Clinton has said that she supports a 550 percent increase in refugees from Syria, saying that she "would like to see us move from what is a good start with 10,000 to 65,000."