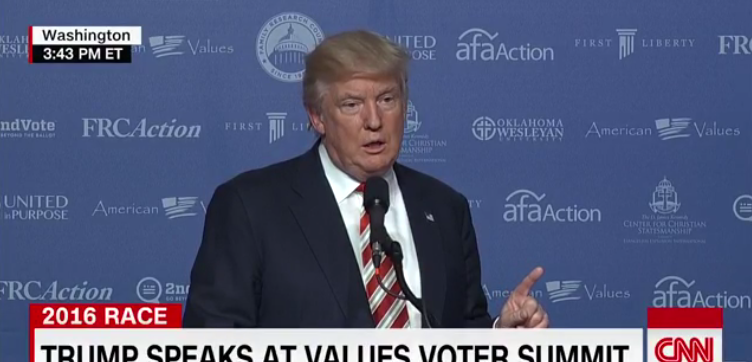 (Image via Screenshot)
Donald Trump pledged during an address to the 2016 Values Voter Summit in Washington, D.C., on Friday that, if elected, he would defend the nation's Christian heritage.
The Republican presidential nominee argued that politicians like his Democratic rival Hillary Clinton and President Obama "have abandoned" Christians and their right to religious freedom. 
"[In] a Trump administration, our Christian heritage will be cherished, protected, defended like you've never seen before," said Trump.
"Your values of love, charity, and faith built this nation," he said.  
Check out a clip from his remarks below.