The New York Times reported that around only 1,000 people turned out for President Trump's Nashville rally for Marsha Blackburn - and were so far off the mark the president called them out on Twitter.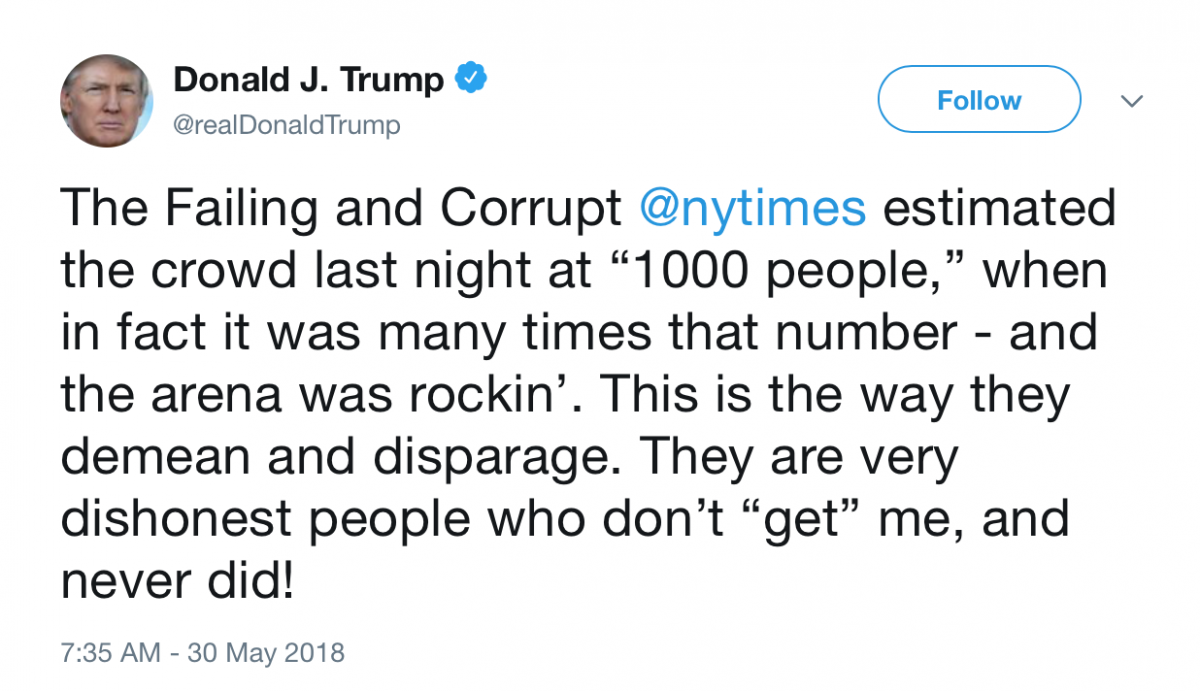 On Wednesday Morning, President Trump called out the Times on his Twitter saying, "The Failing and Corrupt @nytimes estimated the crowd last night at "1000 people," when in fact it was many times that number" and "This is the way they demean and disparage."
The Times reporter covering the event has since admitted the NYT were wrong about the number of people, correcting it to 5,500.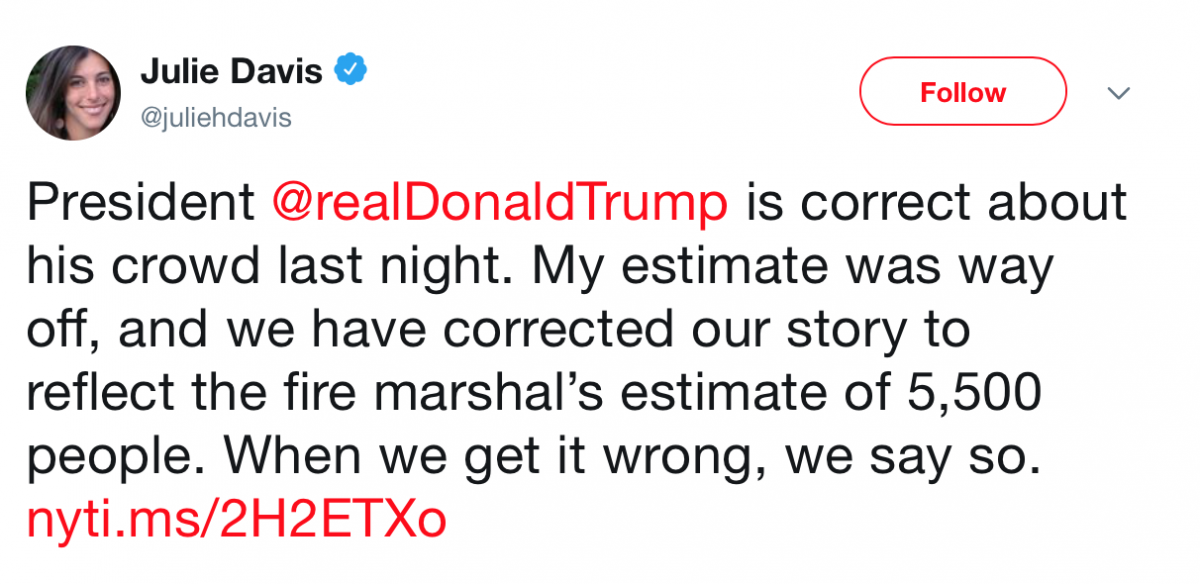 According to Breitbart news, the number was actually closer to 8,000.
MRCTV Reader,
The liberal media are terrified of the truth, especially when it leads to uncomfortable questions about their own leftist worldview.
MRCTV is the multimedia division of MRC featuring original content and aggregated videos of the news, people, and events conservatives care about.
MRCTV relies on the support of our loyal readers (and video viewers) to keep providing the news and commentary that matter to the American people, not just stories that prop up the liberal agenda.
Make a donation today. Just $15 a month would make a tremendous impact and enable us to keeping shining the light where the liberal media are afraid to tread.
— The MRCTV Team
DONATE
Connect
Sign up for our MRCTV newsletter to receive the latest news.
Sponsored Links