President Donald Trump tweeted that The New York Times should "get down on their knees & beg for forgiveness" for its negative coverage of his presidency.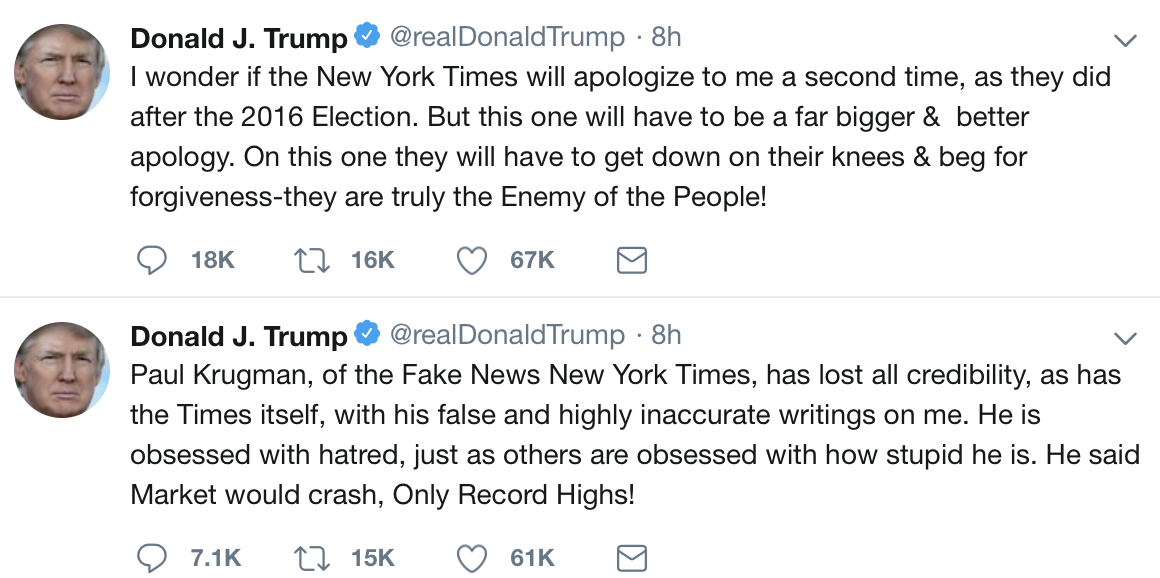 "I wonder if the New York Times will apologize to me a second time, as they did after the 2016 Election. But this one will have to be a far bigger & better apology. On this one they will have to get down on their knees & beg for forgiveness—they are truly the Enemy of the People!" Trump tweeted on Tuesday.
NYT's opinion columnist Paul Krugman also was the focus of Trump, following a recent piece he wrote claiming the GOP no longer believes in American values.
"Paul Krugman of the Fake News New York Times, has lost all credibility, as has the Times itself, with his false and highly inaccurate writings on me. He is obsessed with hatred, just as others are obsessed with how stupid he is. He said Market would crash, Only Record Highs!" Trump tweeted.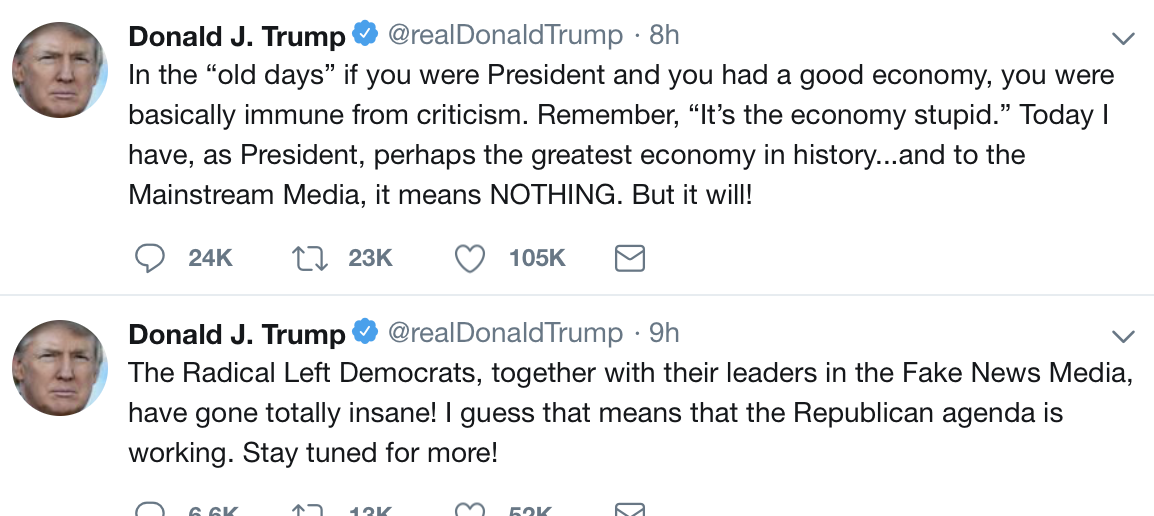 The president also criticized the coverage he has received from the mainstream media on the whole tweeting, "The Radical Left Democrats, together with their leaders in the Fake News Media, have gone totally insane!"
MRCTV Reader,
The liberal media are terrified of the truth, especially when it leads to uncomfortable questions about their own leftist worldview.
MRCTV is the multimedia division of MRC featuring original content and aggregated videos of the news, people, and events conservatives care about.
MRCTV relies on the support of our loyal readers (and video viewers) to keep providing the news and commentary that matter to the American people, not just stories that prop up the liberal agenda.
Make a donation today. Just $15 a month would make a tremendous impact and enable us to keeping shining the light where the liberal media are afraid to tread.
— The MRCTV Team
DONATE
Connect
Sign up for our MRCTV newsletter to receive the latest news.
Sponsored Links