There's internet trolls, and then there's President Donald Trump. Love him or hate him, there's no denying that Trump's troll game is spot on. You don't even have to agree with the message the specific troll the president trots out. But one thing's for sure - you've never seen a president make as many jokes about his opponents as this one does.
If you go to Trump's campaign website and use a bad link or type in a website location wrong, there's a new error message from former Vice President Joe Biden. Okay, it's not literally FROM Biden. But, the Trump team is using Biden's - um, weaknesses - against him.
Washington Times columnist Tim Young apparently noticed the change:
Here's a screenshot of the error page in question: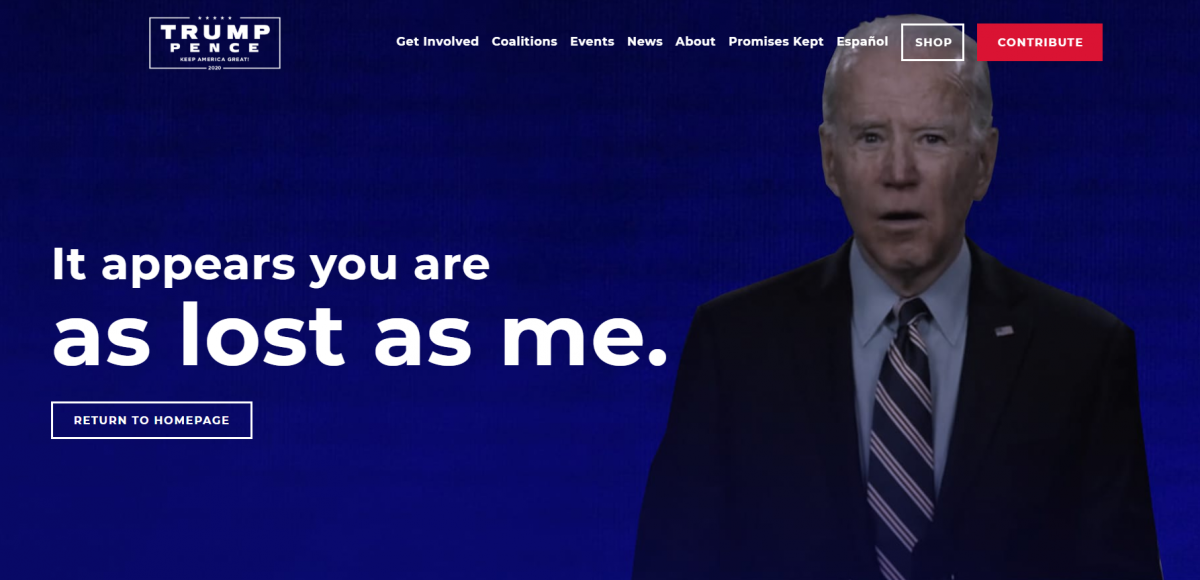 \
There's really not much else to say. Have a great weekend!
H/T: COTR