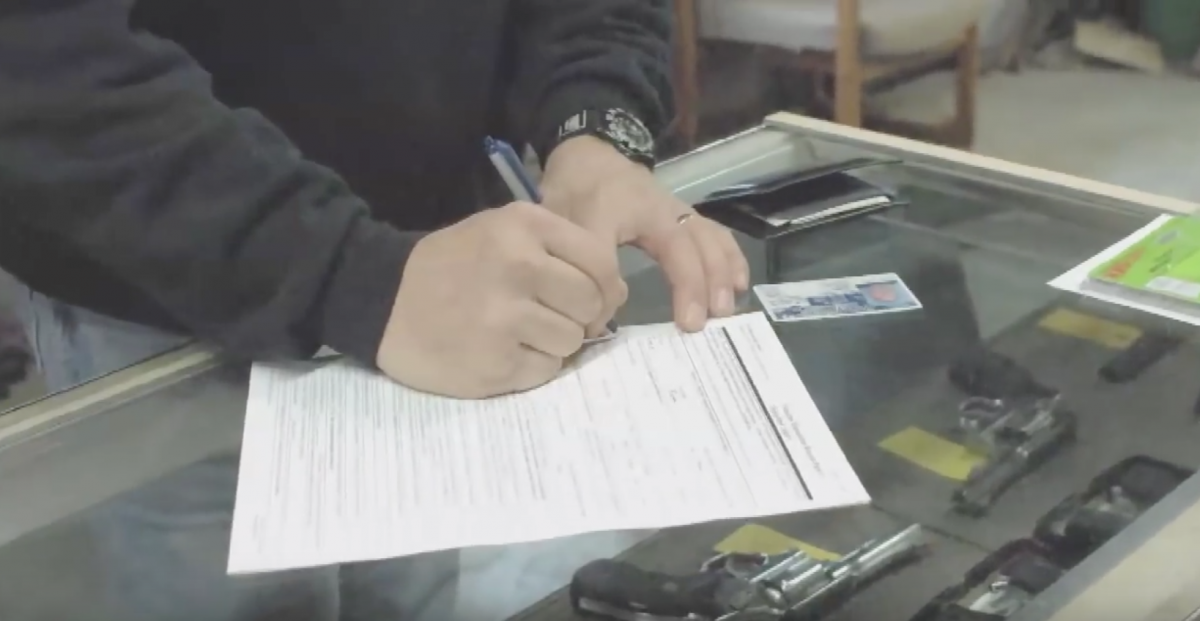 (A customer fills out FBI background check paperwork at a gun dealer)
Gun maker Sturm, Ruger & Company reported second-quarter net sales fell 22% from the same quarter a year ago when President Barack Obama was in office.
Do people feel their Second Amendment rights are safer under President Donald Trump?
While the company's press release last week doesn't single out Trump by name, it does mention the end of the 2016 elections as a reason for the slower sales:
"The decrease in estimated sell-through of the Company's products from the independent distributors to retailers is attributable to:

Decreased overall consumer demand in 2017 due to stronger-than-normal demand during most of 2016, likely bolstered by the political campaigns for the November 2016 elections."
Democratic presidential candidate Hillary Clinton made gun control a pillar of her campaign, touting her record of supporting gun control measures on her campaign website.
FBI firearm background checks are also reportedly down since Trump was sworn into office.
"Through June 30, the FBI has undertaken 1.2 million fewer firearm background checks than in 2016, putting this year on pace for the biggest annual drop-off in checks since the bureau started collecting the data in 1998, according to the bureau's National Instant Criminal Background Check System, or NICS," The NY Post reports.
The FBI reported that background checks rose for the 19 straight months leading up to Election Day.
Thank you for supporting MRCTV! As a tax-deductible, charitable organization, we rely on the support of our readers to keep us running! Keep MRCTV going with your gift here!