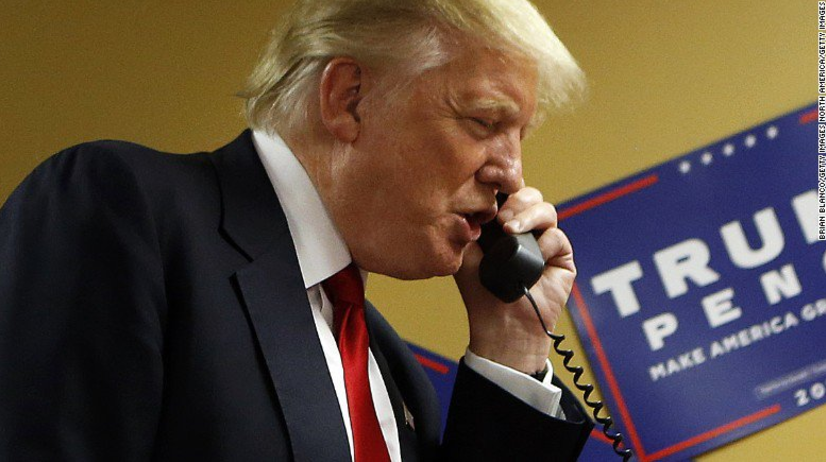 (Image via Twitter)
President-elect Donald Trump warned Toyota Motor Corp. on Thursday not to build a new plant in Mexico.
Just days after Ford Motor Co. scrapped its plans to build an assembly plant in Mexico, Trump tweeted that if Toyota doesn't follow suit, the car company would face a "big border tax."
Akio Toyoda, president of Japan's largest automaker, told reporters at an industry gathering in Tokyo on Thursday that he would consider different options for his Corolla plant "as we see what policies the incoming president adopts."
Trump's tweet comes two days after Ford announced that, instead of building an assembly plant in Mexico, the car company plans to invest $700 million in a plant in Flat Rock, Mich., creating 700 American jobs.
Trump had been critical of Ford's plans to build a plant in Mexico throughout his campaign.
He praised Ford's decision on Tuesday following its announcement.
"Instead of driving jobs and wealth away, AMERICA will become the world's great magnet for INNOVATION & JOB CREATION," wrote Trump.
Ford CEO Mark Fields told Fox News that the company's decision to invest in Michigan was due in part to "a more positive U.S. manufacturing business environment under President-elect Trump."
We'll see if Toyota adopts a similar response. 
Thank you for supporting MRCTV! As a tax-deductible, charitable organization, we rely on the support of our readers to keep us running! Keep MRCTV going with your gift here!