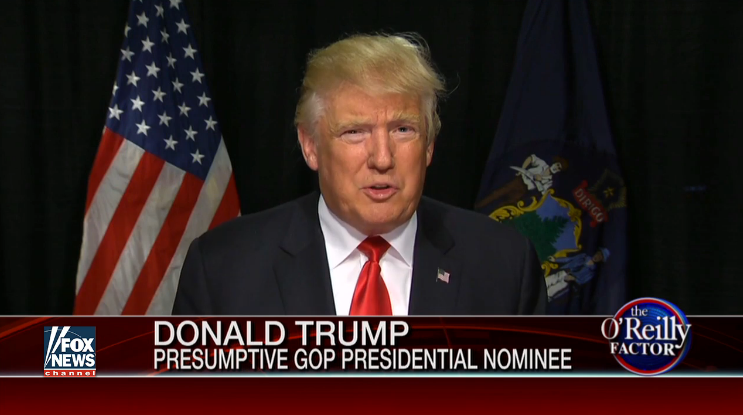 (Image via Screenshot)
In an appearance on "The O'Reilly Factor" Wednesday night, presumptive Republican presidential nominee Donald Trump addressed Hillary Clinton's 19-percent lead with women voters in a recent Fox News poll. 
"I think I'm doing great with women," said Trump.
"Half of these people, I mean more than half, it seems, are women, and they have signs up – 'Women for Trump,' 'We Love You Donald,' all of this stuff," he said, referring to attendance at his rallies.
"32% of women support you... and then they're the ones with the signs," said Fox News host Bill O'Reilly, laughing.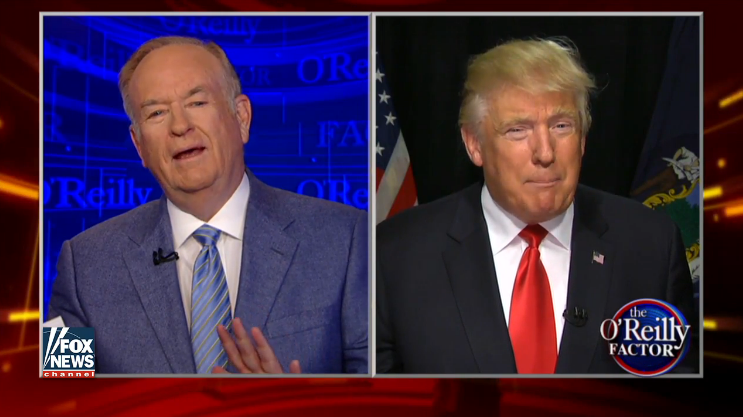 (Image via Screenshot)
"In a political campaign… traditionally, the message was tailored to a certain group," O'Reilly explained. "You have not run a traditional campaign, so I'm not telling you what to do. I'm just saying, you're down 19 in the Fox poll on women, so if you are going to tailor your message [to women], I want to know what that is."
"Well I can tell you right now," Trump replied. "It's strength. It's borders. It's a strong military…"
"OK, so it's protection," said O'Reilly. "The security message may resonate."
Watch their exchange below.