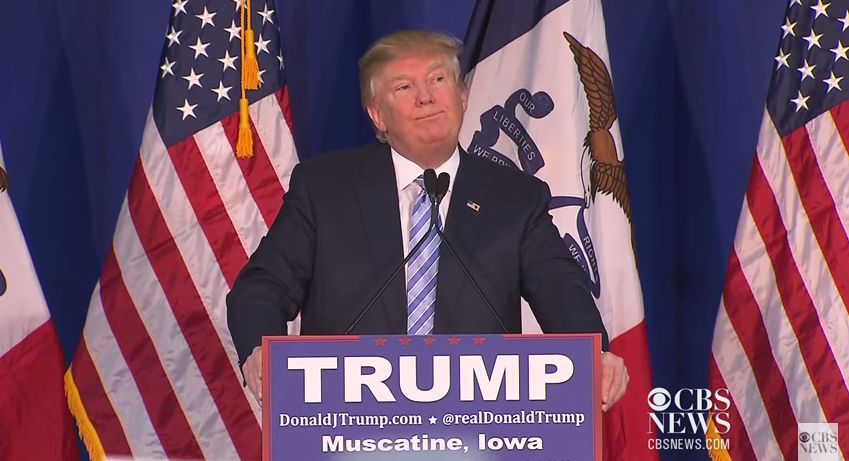 Image via Screenshot
During a campaign rally in Reno, Nev. on Sunday, GOP presidential front-runner Donald Trump demanded his supporters register to vote.
Otherwise, the U.S. is going to hell, he warned. 
"Go out of here and register, or you can't vote," said Trump. "And you know what's gonna happen if you don't vote? Our country's gonna go to hell."
"Because that's what's happening," he continued. "That's what's happening."
About six weeks out, Nevada's Republican presidential caucuses begin on Feb. 23. 
Among other topics, Trump once again called into question rival Sen. Ted Cruz's eligibility for the presidency.
Watch a brief clip of Mr. Trump's remarks below.