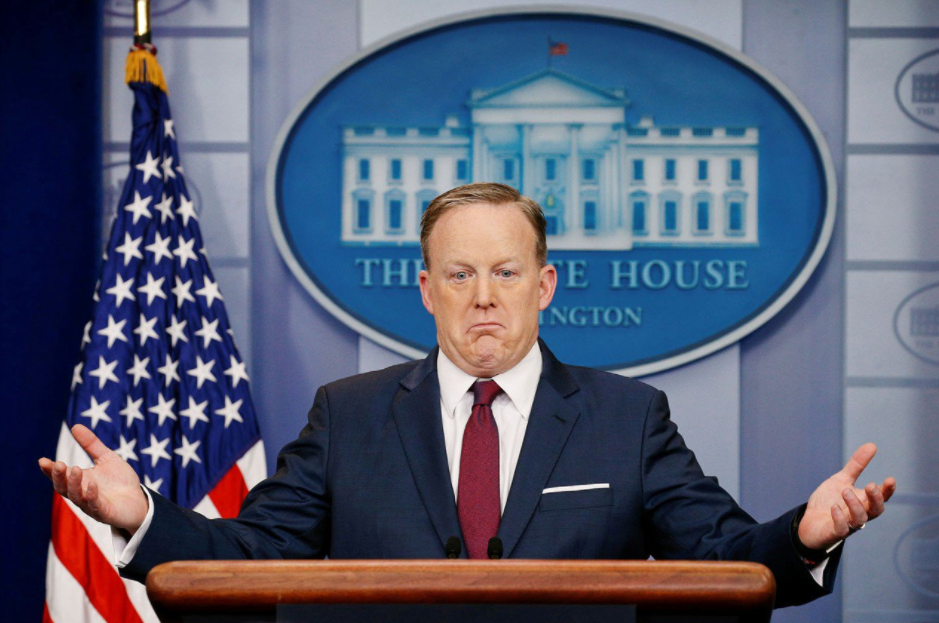 President Trump issued a statement on Friday following Sean Spicer's resignation as White House press secretary, wishing Spicer "continued success."
Sarah Huckabee Sanders, now the new press secretary, read the statement at Friday's press briefing:
"I'm grateful for Sean's work on behalf of my administration and the American people," Trump said in his statement. "I wish him continued success as he moves on to pursue new opportunities. Just look at his great television ratings."
Trump also made a statement on Anthony Scaramucci's hiring as the new White House communications director, saying that Scaramucci is a person he has "great respect for" and will now "be an important addition" to the administration.
"He's been a great supporter and will now help implement key aspects of our agenda while leading the communications team," he said. "We've accomplished so much and we have been getting credit for so little. The good news is, the people get it, even if the media doesn't."
Spicer resigned on Friday after news of Scaramucci's hiring. He reportedly disagreed with the decision, having been fulfilling the duties of communications director since Mike Dubke resigned in May. 
Thank you for supporting MRCTV! As a tax-deductible, charitable organization, we rely on the support of our readers to keep us running! Keep MRCTV going with your gift here!