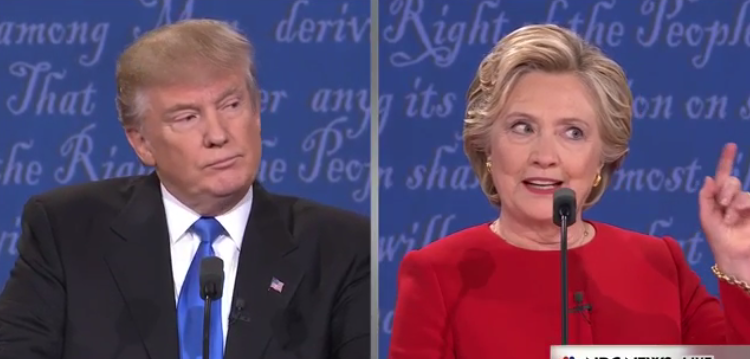 (Image via Screenshot)
Republican presidential nominee Donald Trump and  said during the first presidential debate Monday night that the Obama administration's energy policy is killing American jobs.
Donald Trump and Hillary Clinton got into a heated exchange over the war on ISIS Monday night during the first presidential debate.
"Go to her website," said Trump. "She tells you how to fight ISIS on her website. I don't think General Douglas MacArthur would like that too much."
"Well at least I have a plan to fight ISIS," Clinton sneered.
"No, no," Trump interjected. "You're telling the enemy everything you want to do."
"No wonder you've been fighting ISIS your entire adult life!" he fired.